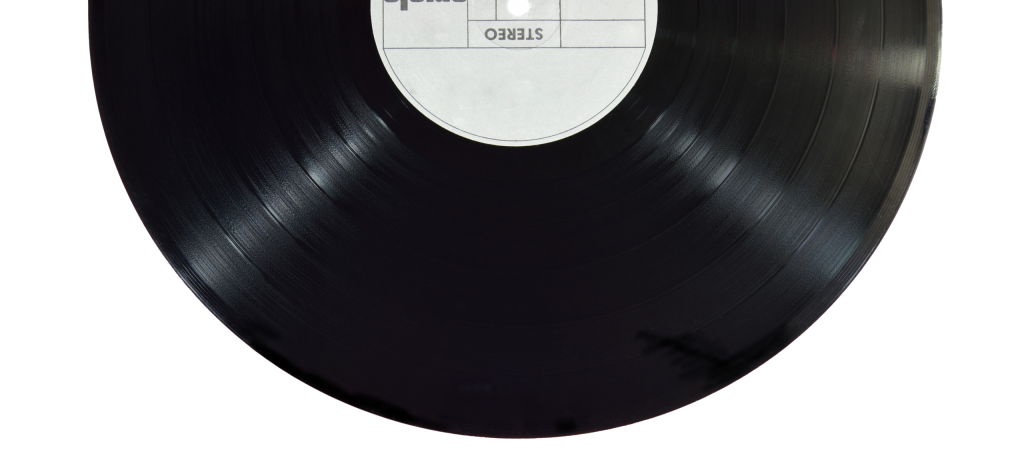 Record Store Day 2023
22. APRIL 2023 – KL. 9.00
Dagen byder på et væld af lækkerier i butikken på Fiolstræde. Det kommer til at bugne med sjældne og super interessante plader på denne årligt tilbagevendende vinyldag!
Vi glæder os til at se jer:
22. APRIL 2023 – KL. 9:00
Sound i Fiolstræde, KBH K
Da der altid er rift om udgivelserne på Record Store Day, kan vi ikke på forhånd sige 100% hvad vi får hjem. Vi har naturligvis bestilt rub og stub og regner med at fylde butikken til randen!
DEN FORELØBIGE LISTE ⬇
Al Wilson
Weighing In -Rsd-Rsd 23
LP
A Flock of Seagulls
Rare Birds – 'A Flock Of Seagulls' B-Sides, Edits and Alternate Mixes
LP
A Place To Bury Strangers
See Through You: Rerealized (DELUXE EDITION, RED & BLUE VINYL)
2LP One Red/One Blue Vinyl Feat 21 Remixes
Acid Mothers Temple
Paralyzed Brain
2LP RSD
Alan Parsons
You'Re The Voice -Cv-(From The World Liberty Concert)//1000 Cps Red
7inch
Alex Chilton
Live in Anvers (RSD 2023)
no info
Ali Farka Touré
Green
LP – limited edition transparent green vinyl.
Alison Goldfrapp
Remix EP
EP
Alison Moyet
The Other Live Collection (RSD 2023
LP
Altered Images
Clara Libre EP (RSD 2023 White viny
12"
Althea & Donna
Uptown Top Ranking (RSD Vinyl)
LP
Archie Shepp
A Massy -Coloured-Clear Pink & White Vinyl
2LP
Arlie
Wait
Limited 1 x 140g 12″ Orange vinyl album
Baby Queen
Colours Of You (RSD 7″)
V7
Baker Gurvitz Army
Baker Gurvitz Army -Rsd-Yellow & Orange Vinyl
LP
Bardo Pond
Peel Sessions
LP [w/ download card]
Bark Psychosis
SCUM
12″ RSD
Beach House
BECOME EP
Beauty Pill
Beauty Pill Describes Things as They Are (COKE BOTTLE CLEAR VINYL)
2LP Coke Bottle Clear Vinyl, Gatefold Jacket
Ben Webster
In Hot House (RSD 2023 EU/EK Exclusive)
LP
Berry, Heidi
Below The Waves
LP RSD
Berry, Heidi
FireFly
LP RSD
Bevis Frond, The
Hit Squad
2LP [w/ download card]
Bill Evans
Treasures: Solo, -Rsd-Rsd 23
3LP
Bill Nelson's Red Noise
Live At The De Montfort Hall, Leicester 1979
10″ RSD Double Red 10″ Vinyl
Bill Withers
Live At -Coloured- Hall / Yellow & Gold
2LP
Billy Joel
Live At The -Coloured-Gray Opaque
2LP
Bjork
Fossora Remixes -Rsd-Rsd 23
12in
Black Rebel Motorcycle Club
Live At LEVITATION (RSD Edition)
2LP RSD Incl. 7″ Flexi
Black Sabbath
Never Say Die!
LP – Limited edition transparent light blue splatter vinyl.
Blakey, Art & The Jazz Messengers
At The Jazz Workshop, 1970
LP RSD
Blitz Vega
Strong Forever
LP RSD
Blof
Kwijtgeraakt & -Clrd- Teruggevonden//180Gr./Gatefold/1000 Cps White
2LP
Bluey
Bluey Dance Mode!
LP RSD Picture Disc Vinyl
Blur
Blur Present The Complete Collectors Edition
Limited 2 x 180g 12″ Blue vinyl album
Bob Marley
Stir It Up (RSD 7″)
V7
Bomfunk Mc'S
Freestyler -Coloured-180Gr./12″/1000 Cps Blue, White & Black Marbled
12in
Bonnet, Graham
Line-Up
12″ RSD Transparent Red Vinyl
Born Heller
Born Heller
LP [w/ download card]
Brian Eno
Foever Voiceless (RSD Crystal Clear Coloured Vinyl + Eco Packaging)
LP
Bros
When Will I Be -Clrd-Famous -I Owe You Nothing Mixes/1500 Cps Green
12in
Cactus Blossoms, The
If Not For You (Bob Dylan Songs Vol. 1) (BLUE MARBLE VINYL)
EP 45 RPM, Blue Marble Vinyl
Canned Heat
Vintage -Rsd-Splatter Orange/Black Vinyl
LP
Carl Cox
Deep Space X (Juan Atkins Remixes)
12″ Maxi Single
Carlisle, Belinda
Remixes
2LP RSD Clear Vinyl
Carole King
Legendary -Coloured-Milky Cream Clear
LP
Carter Usm
30 Something -Rsd-Rsd 23
LP
Cassata, Ryan
Greatest Hits (So Far) (TRANSLUCENT WITH BLUE & PINK SPLATTER VINYL)
LP Translucent With Blue & Pink Splatter Vinyl
Celeste
Lately (RSD Coloured Vinyl)
V12
Cesaria Evora
Radio Mindelo-Coloured- Early Recordings/180Gr/1000Cps Purple Marbled
2LP
Charlie Parker
Afro Cuban Bop: -Rsd- The Long Lost Bird Live Recordings / 180Gr.
2LP
Chet Baker
Chet (Mono RSD Vinyl)
LP
Chicago
Chicago at The John F. Kennedy Center for the Performing Arts, Washington D.C. (9/16/71)
Limited 3 x 180g 12″ Black vinyl album
Colourfield
Very Best Of -Rsd-Rsd 23
LP
Come
Gently Down the Stream
2LP [w/ download card]
Corviria
Psyco Analysis (RSD 2023 EU/EK Exclusive)
12″
Crac
All For You -Coloured-Rsd 23/Silver Vinyl
LP
D-A-D
Riskin' It All
1LP Remastered Orange Vinyl
David Bowie
Laughing With Liza – The Vocalian And Deram Singles 1964-1967+ (RSD 5×7″)
V7
David Byrne
The Complete Score From The Catherine Wheel
Limited 2 x 140g 12″ colour vinyl album
David J
Urban Urbane
2LP Gatefold w/ Second LP of Unreleased Outtakes and Demos [w/ download card]
David Shire
Conversation -Rsd-Rsd 23
LP
De Dijk
Voor De Tover -Hq-180Gr./Gatefold/Live Album/First Time On Vinyl
2LP
Dead People
Stripped (RSD 10″)
10″
Dean Martin
All I Do Is Dream -Rsd- Of You / Translucent Blue Vinyl, 180Gr.
2LP
Death
Fate: The Best of Death
LP RSD Royal Blue Splatter Vinyl
Delines, The
The Night Always Comes
LP RSD Solid Silver Vinyl
Dermot Kennedy
Sonder (RSD Vinyl)
LP
DIIV
Live At The Murmrr Theatre (RSD 2023)
no info
Dirty Projectors and Bjork
Mount Wittenberg Orca (RSD 2023)
2xLP
Dismemberment Plan, The
Change (SKY BLUE VINYL)
LP Sky Blue Vinyl, Gatefold Jacket
Dizzy -Quintet Gillespie
Live In Las Vegas -Rsd- 1963
2LP
Doctor Who
The Amazing World Of Doctor Who
2LP RSD
Dodie
Hot Mess EP
12″ RSD
Doe Maar
De Limmen Tapes-Coloured-180Gr./First Time On Vinyl/1000 Cps Yellow Vinyl
LP
Dolly Parton
Monument Singles -Rsd- Collection 1964-1968 / Incl. Liner Notes
LP
Donnas, The
Early Singles 1995-1999 (METALLIC GOLD VINYL)
LP Metallic Gold Vinyl, Includes Insert With Memorabilia And Notes
Dope
Group Therapy
LP RSD Clear Red Vinyl
Dorsey Burnette
Hard Working Man (1960-1964) (RSD 2023 EU/EK Exclusive)
LP
Duran Duran
Carnival Rio!
Limited 1 x 180g 12″ Pink & Blue vinyl album
Durutti Column, The
Treatise On The Steppenwolf + Human
2LP RSD
Dusty Springfield
Cameo (RSD Coloured Vinyl)
LP
Earshot
Letting Go
LP RSD Cobalt Vinyl
Easton, Sheena
The Essential 7″ Singles 1980-1987
2LP RSD Double White Vinyl + Bonus Pink Glow 7″ (CHERRY529)
easy life
Live at Abbey Road Studios (RSD Vinyl)
LP
Echo & the Bunnymen
Peel Session 1997
12″ RSD
Eddie Money
Covers -Rsd-Rsd 23
LP
Edgar Froese
Ages -Rsd-Grey & White/Green & White Vinyl
2LP
Ellie Goulding
Halcyon Nights (RSD Vinyl)
2LP
Elton John
Don't Shoot Me I'm Only The Piano Player (RSD Coloured Vinyl)
2LP
Elvis Presley
Burning Love – -Rsd- The Rca Rehearsals
2LP
Elvis Presley
He Was The One -Rsd- (Elvis Sings Aaron Schroeder)
CD
Elvis Presley
He Was The One -Rsd- (Elvis Sings Aaron Schroeder) / Red & Blue
LP
Elvis Presley
Is Black! -Rsd-Orange & Black/White & Black/Silver & Black
3LP
Elvis Presley
Is Black! -Rsd-Rsd 23
2CD
Emerson, Lake & Palmer
Brain Salad Surgery
LP
Ennio Morricone
Gli Occhi Freddi della Paura OST (RSD 2023 EU/EK Exclusive)
LP
Ennio Morricone
Il Serpente OST (RSD 2023 EU/EK Exclusive)
LP
Ennio Morricone
Le Foto Proibite di una Signora Per Bene OST (RSD 2023 EU/EK Exclusive)
LP
Eric Carr
Rockology -Rsd-Former Kiss Drummer / Or, Gy & Bk Spltr Colour
2LP
Eric Carr
Rockology -Rsd-Former Kiss Drummer / Vinyl Replica
CD
Ernest Ranglin
Below The Bassline (RSD Coloured Vinyl)
LP
Essential Logic
Beat Rhythm News (Waddle Ya Play?)
LP RSD
Etta Marcus
Heart Shaped Bruise (RSD 12″ EP – Deep Red Vinyl)
LP
EXPERIMENTAL AUDIO RESEARCH
Mesmerised
LP RSD
Falco
That Scene -Coloured- Wien") / White
7inch
Fall, The
Live 1977
12″ RSD Blood Red Vinyl
Fat Freddy's Drop
Live at Roundhouse
3LP
Flash & The Dynamics
The New York Sound (RSD Clear Purple VInyl)
LP
Fleetwood Mac
Albatross -Coloured/Rsd-Opaque Red / 1969 German Single Cover
12in
Flowers of Hell, The
Odes
LP RSD
Foals
Life Is Yours (Life Is Dub)
Limited 1 x 140g 12″ Gold vinyl album.
Frank Black
Live 2006 (RSD 2023 Orange vinyl)
LP
Frank Turner
Tape Deck Heart (RSD Coloured Vinyl)
2LP
Frankie and the Witch Fingers
ZAM
2LP RSD Incl. 7″
Fraternity
Flaming Galah (RSD 2023 World Exclusives)
2xLP
Game, The
1992
2LP RSD Clear Vinyl
Gang Of Youths
Gang of Youth
Limited 1 x 140g 12″ Green vinyl album
Garbage
Witness to Your Love
LP
GAYE MARVIN/LONG SHORTY
THIS LOVE STARVED HEART OF MINE (IT'S KILLING ME) / DON'T MESS WITH MY WEEKEND
Gaye, Marvin / Shorty Long
This Love Starved Heart Of Mine (It's Killing Me ) / Don't Mess With My Weekend
7″ RSD
Generation Axe
Bohemian Rhapsody (RSD 2023)
10"
Generation X
Generation X -Rsd-Rsd 23
LP
Giant Sand
Center of the Universe
2LP [w/ download card]
Glover, Crispin Hellion
The Big Problem ≠ The Solution. The Solution = Let It Be (LIGHT BLUE & CRIMSON "CLOWNY CLOWN CLOWN" SPLATTER VINYL)
LP Blue-Green & Crimson "Clowny Clown Clown" Splatter Vinyl, W/ 12″x18″ Poster & CD Booklet
Goblin
Rarities (Film Versions and Alternates) (RSD 2023 EU/EK Exclusive)
LP
Golden Earring
Back Home-Complete-ClrdLeiden '84 Concert//180Gr/1500Cps Yellow Vinyl
2LP
Gong
Angel's Egg (RSD Vinyl)
LP
Gong
Live At Lyon -Rsd- December 14Th, 1972 / Blue, Green & Purple
3LP
Grateful Dead
Boston Garden, Boston, MA 5/7/77
Limited 5 x 180g 12″ Black vinyl album box
Groove Armada
Black Light
2LP
Groundhogs, The
Crosscut Saw (SILVER VINYL)
LP Silver Vinyl [w/ download card]
Gtr
GTR
12″ RSD Transparent Violet Vinyl
HAIRCUT 100
Haircut 100% Live (Hammersmith Odeon 1982)
LP RSD Translucent Red Vinyl
Half Japanese
The Band That Would Be King (ORANGE VINYL)
LP Limited Edition Orange Vinyl[w/ download card]
Happy Mondays
Balearic Beats
12″ RSD
Hawke, Maya
To Love A Boy / Stay Open
7″ Vinyl
Hawkwind
The Iron Dream – Live 1977
12″ RSD Clear Vinyl
Hayman, Darren
Lido
LP RSD
Higsons, The
Run Me Down (The Complete 2Tone Recordings)
LP RSD
Hoax
So What/Cargo -Rsd- Recordings
LP
Holmes, David
Ocean's Twelve–Music from the Motion Picture (GOLD "FABERGE EGG" VINYL)
2LP "Faberge Egg" Gold Vinyl, Gatefold Jacket
Honey Bane
Violence Grows
12″ RSD
Horse The Band
The Mechanical Hand
2LP RSD Spring Green & Baby Blue Vinyl
Husker Du
Tonite Longhorn -Rsd-
2LP
Insomnium
Across The Dark (RSD Vinyl)
LP
Isaacs, Barry
Forward Up
LP RSD
Isbell, Jason & Amanda Shires
The Sound Emporium EP
LP RSD
Jah Wobble
Redux
2LP RSD Natural With Purple Splatter Double Vinyl
James Bernard
Devil Rides Out -Rsd-Rsd 23
7inch
Jamiroquai
Live At Bbc -Coloured- Maida Vale: 1999 / Blue
12in
Jansch, Bert
Toy Balloon
LP RSD
Jansch, Bert
When The Circus Comes To Town
LP RSD
Jazz Butcher, The
Dr. Cholmondley Repents: A-sides, B-Sides and Seasides
2LP [w/ download card]
Jerry Harrison
The Red and the Black
Limited 2 x 140g 12″ colour tbc vinyl album
JESUS JONES
Live In Chicago 1990
2LP RSD White Vinyl
Jim Blue
Live at Beachland Tavern March
Limited 1 x 140g 12″ clear, Orange & Red vinyl album
Joan Jett & The Blackhearts
Up Your Alley -Coloured-Lemonade Yellow
LP
JoBoxers
Like Gangbusters (RSD 2023 Red Viny
LP
Joe Strummer & The Mescaleros
Streetcore (20th Anniversary) [RSD23 EX]
LP
Johnny Hallyday
Coffret Vogue – -Rsd- Made In Belgium / Green, Yellow, Red Vinyl
3LP
Jon Lord
Blues Project Live (RSD 2023 blue v
2xLP
Jonathan Richman
Jonathan Goes Country (RSD Translucent Red Marble Vinyl)
LP
Jones, Howard
Complete BBC Sessions 1983-1987
2LP RSD Double Blue Vinyl
Jones, Jim
On My Way To Church
2LP RSD Clear Red Vinyl
José González
Local Valley Rmx (Ltd Yellow vinyl)
LP
Julie London
Love For Sale -Rsd-Yellow Vinyl, 180Gr.
2LP
Juno Reactor
Transmissions
2LP RSD Neon Purple Vinyl
Karin Jones
Under The Influence Of Love (RSD 2023 EU/EK Exclusive)
LP
Kasabian
Rocket Fuel -10″- Prodigy Remix)
10in
Keith Richards
Vintage Vinos (RSD23 EX)
2LP – colored vinyl – 3 sides of music and etching
King, Marcel
Reach For Love – Singles 1983-88
LP RSD
KITTIE
Until The End
LP RSD Metallic Silver Vinyl
Klark Kent
Klark Kent (RSD23 EX)
LP
K-Solo
Tell the World My Name
LP RSD Lemon Vinyl
LACUNA COIL
DARK ADRENALINE (RED)
LACUNA COIL
Shallow Life
LP RSD Clear Vinyl, European Black Friday Edition 2023
Laibach
Nova Akropola – Expanded Edition
2LP RSD Black and Silver Vinyl
Landscape
From The Tea Rooms of Mars…To The
LP
Larry Coryell
Introducing The -Rsd- Eleventh House / Blue & Purple Splatter
LP
Larry Lovestein & The Velvet Revival (Mac Miller)
You
10″ RSD Gold Vinyl
LAUFEY
Valentine
LP RSD Heart Shaped Red Vinyl
Lewis, Jerry Lee
AT THE PALOMINO CLUB
2LP RSD Fiery Red Smoke Vinyl
Liminanas, The & David Menke
Thatcher's Not Dead (OST)
2LP RSD
Loyle Carner
Yesterday's Gone (RSD Picture Disc)
LP
M & Robin Scott
Pop Muzik (RSD23 EX)
LP
M.E.B.
That You Not -Coloured- Dare To Forget / Hot Pink
LP
Madness
I Do Like to Be B-Side the A-Side, Vol. 3
LP
Madonna
American Life
Limited 1 x 180g 12″ Black vinyl album
Mal-One
Punk Rock Pictures On My Wall
12″ RSD
Marc Almond
Fantastic Star: The Artist's Cut (RSD Vinyl)
2LP
Marianne Faithfull
A Secret Life (RSD Release)
CD-A
Marianne Faithfull
A Secret Life (RSD Vinyl)
LP
Massoni, John w/ Sonic Boom
Think Of Me When You Hear Waves
LP RSD
Masters Of Reality
Masters Of Reality -Rsd-Rsd 23
LP
Max/Archie Shepp Roach
Force – Sweet Mao -Rsd- ~ Suid Afrika 76 / Brown & Amber Vinyl
2LP
Maxwell Udoh
Survival Of The Fittest (RSD 2023 EU/EK Exclusive)
LP
MCC
DYING OPTION (GLOW IN THE DARK)
McCulloch, Ian
Slideling (20th Anniversary Edition)
LP RSD White Vinyl
McKee, Maria
Late December / Live Acoustic
2LP [w/ download card]
Medeski, Martin & Wood
It's a Jungle in Here (30th Anniversary Edition) (CLEARWATER BLUE VINYL)
LP Clearwater Blue Vinyl
Midlake
Live at the Roundhouse
2LP RSD Vinyl
Mike Flowers Pop, The
Wonderwall
12″ RSD
Mike Oldfield
Opus One (RSD Vinyl)
LP
Mikey/Edi Fitzroy Dread
Original General -Clrd- /Queen Of.//10″/1500Cps (Red,Gold Or Green)
12in
Miles Davis
Turnaround: -Coloured-Sky Blue
LP
Missing Persons
LIVE IN NEW YORK 1981
Mötley Crüe
Helter Skelter (RSD23 EX)
LP – 4 track Picture Disc
Motörhead
The Löst Tapes, Vol. 4 (Live in Heilbronn 1984) [RSD23 EX]
2LP
Mozzy
Bladadah
2LP RSD Clear & Red Splatter Vinyl
Mr Benn
The Music
LP RSD
Muddy Waters
Hollywood Blues -Rsd- Summit 1971
LP
MURPHY'S LAW
Murphy's Law
LP RSD Red Vinyl
Nas
Made You Look: -Rsd- God'S Son Live 2002
LP
Nena
99 Luftballons (RSD23 EX)
12″ Maxi Single – Picture Disc
Nico
Live At The -Rsd- Library Theatre '80 / Crystal Clear Blue
LP
Nightingales
Out of True
2LP [w/ download card]
Nino/Carmine Coppol Rota
Godfather Suite -Rsd-Rsd 23
LP
Noctorum
Offer The Light (ORANGE VINYL)
LP Orange Vinyl [w/ download card]
NOISY
HAPPYSAD EP (RSD Vinyl)
V12
Norah Jones
Little Broken Hearts Live At Allaire Studios (RSD White Vinyl)
LP
Nugent, Ted
Nuge Vault, Vol. 1: Free-For-All
LP Record Store Day
Ocean Colour Scene
Besides, Seasides and Freerides
2LP RSD Blue Vinyl
Ol' Dirty Bastard
Return To The 36 Chambers: The Dirty Version
Limited 2 x 140g 12″ picture vinyl album
ORVILLE PECK
BRONCO
2-LP Indie Only, Gold Vinyl
Pearl Jam
Give Way -Gatefold/Rsd-Rsd 23
2LP
Pearlfishers, The
Sky Meadows – DELUXE RSD EDITION
2LP RSD
Pearls Before Swine
Balaklava
2LP RSD
Pearls Before Swine
One Nation Underground
2LP RSD
PEPPA PIG
Peppa's Club: The Album
LP RSD Translucent Cobalt & Opaque Baby Pink Vinyl
Pere Ubu
Raygun Suitcase (WHITE VINYL)
LP White Vinyl [w/ download card]
Peter Tosh
Live & -Coloured- Dangerous Boston 1976 / Transparent Yellow
2LP
Phil Ochs
Best Of The Rest: -Rsd- Rare And Unreleased Recordings
2LP
piri, Tommy Villiers
froge.mp3 (RSD Vinyl)
LP
Pixies
Demos (RSD 2023 Purple vinyl)
10"
Pixies
Doolittle – Live In Brussels, 2009
2LP RSD Green & Blue Translucent Vinyl
Poe
Hello
LP RSD
Poison Girls
Hex (RSD 2023 Red Vinyl)
12"
Poliça
Shulamith
LP RSD Blue Opaque Vinyl
Prado, Perez
Havana, 3 A.M.
LP RSD Opaque Red Vinyl
Prince Rakeem
Ooh I Love You -Rsd- Rakeem / Rsd 23
LP
Ramones
Pleasant Dreams
Limited 1 x 140g 12″ colour vinyl album
Reedy, Winston & The Inn House Crew
Cool It Amigo / Headlock Riddim
7″ RSD
Reedy, Winston & The Inn House Crew
Pirate / Steady Rock
7″ RSD
Republica
Speed Ballads -Coloured-180Gr./Insert/25Th Ann./1000 Cps On Clear Vinyl
LP
Residents, The
Our Finest Flowers
12″ RSD ON VINYL FOR THE VERY FIRST TIME 12″ Black Vinyl
Rich Kids
Ghosts of Princes in Towers
Limited 1 x 140g 12″ Black vinyl album (Glen Matlock – Midge Ure and Rusty Egan)
Ringo Starr
Stop And Smell -Rsd- The Roses / Red & White Vinyl
2LP
Ringo Starr
Stop And Smell -Rsd- The Roses / Vinyl Replica
CD
Riz Ortolani
Cannibal Holocaust OST (RSD 2023 EU/EK Exclusive)
2xLP
Rockfords, The
The Rockfords
2LP RSD Cherry Vinyl
Romeo Void
Live From The -Rsd- Mabuhay Gardens November 14, 1980 / Galaxy
LP
Rush, Ed & Optical
Wormhole
Box Set RSD 5LP Box
Sam Fender
Wild Grey Ocean / Little Bull Of Blithe (RSD 7″)
V7
Sam Smith, Kim Petras
Unholy (RSD 7″)
V7
Schleimer K
Schleimer K
LP RSD
Scott Weiland
12 Bar Blues
2LP Coloured Vinyl
Selecter
Live At The Nec 1980-Rsd-Rsd 23
LP
Shirley Scott
Queen Talk: Live -Rsd- At The Left Bank / 180Gr.
2LP
Sigur Rós
Kveikur
2LP Coloured Vinyl
Simple Minds
Néapolis (RSD Vinyl)
LP
Siouxsie And The Banshees
A Kiss In The Dreamhouse (RSD Coloured Vinyl)
LP
Sir Douglas Quintet
Texas Tornado: -Rsd- Live From The Ash Grove Santa Monica 1971
LP
Six By Seven
System One
2LP RSD
Slade
Keep Your Hands Off My Power Supply (INDIE EX)
LP – Transpartent Red Vinyl
Snapped Ankles
Blurtations
12″ RSD Yellow Vinyl
Soft Cell
Light Sleepers
12″ Clear Vinyl Maxi Single
Son Volt
Day of the Doug
LP RSD
Sonny Stitt
Bubba'S Sessions -Rsd-Rsd 23
2LP
Sonseed
First Fruit
LP
Soul Asylum
Mtv Unplugged -Rsd-Rsd 23
2LP
Soul Jazz Records presents
200% DYNAMITE! Ska, Soul, Rocksteady, Funk & Dub in Jamaica (RED/BLUE VINYL)
2LP 2x Color Vinyl (Side A/B Red Vinyl, Side C/D Blue Vinyl) [w/ download card]
Soul Jazz Records presents
Gipsy Rhumba – The Original Rhythm Of Gipsy Rhumba in Spain 1965-74 (YELLOW VINYL)
2LP Yellow Vinyl [w/ download card]
Soul Jazz Records presents
Holy Church Of The Ecstatic Soul – A Higher Power: Gospel, Funk & Soul At The Crossroads 1971-83 (RED VINYL)
2LP Red Vinyl [w/ download card]
Soul Jazz Records presents
New York Noise – Dance Music From The New York Underground 1978-82 (YELLOW VINYL)
2LP Yellow Vinyl [w/ download card]
Soul Jazz Records presents
Studio One Ska (GREEN VINYL)
2LP Green Vinyl [w/ download card]
Sparks
LIVE AT THE RECORD PLANT 1974
Spectrum and Silver Apples
A Lake Of Teardrops
LP RSD
STEELER
STEELER
Stetsasonic
In Full Gear -Rsd-Rsd 23 / 35Th Anniversary Edition
2LP
Stevie Nicks
Bella Donna Live 1981
Limited 2 x180g 12″ Black vinyl album – First on Vinyl
Suede
The 'Suede' Demos
LP RSD Clear Vinyl
Suggs & Paul Weller
OOH DO U FINK U R (Limited Edition)
7″ Picture Disc
Suicide
A Way of Life Rarities
10″
Summer, Donna
A Hot Summer Night (40th Anniversary Edition)
2LP RSD Clear Vinyl
Sun Ra
Haverford College, January 25 1980 (METALLIC GOLD VINYL)
LP Metallic Gold Vinyl
Supergrass
St. Petersburg E.P.
10″ 4 track Plum vinyl EP
Supermax
Love Machine -Coloured-Orange
12in
Suzi Quatro
Back To The Drive
2LP RSD Transparent Blue and White Double Vinyl
Suzi Quatro
Quatro -Rsd-Rsd 23
2LP
Swedish House Mafia
The Singles (RSD Vinyl)
LP
Sweet
Blockbuster! / The Ballroom Blitz
12″ Double A sided 12″ single
Swell Maps C21
Polar Regions
LP RSD
Sword, The
Gods of the Earth: 15th Anniversary Edition (DELUXE EDITION, PYRITE COLOR VINYL)
LP Pyrite Color Vinyl, Deluxe Mirrorboard Jacket w/ Printed Inner Sleeve [w/ download card]
Symposium
One Day At A Time (RSD 2023 Green V
LP
T. Rex
Rockin' & Rollin'
LP RSD Pink Vinyl
Tangerine Dream
Live In Paris, -Rsd- Palais Des Congres – March 6Th, 1978
3LP
Taproot
Welcome
LP RSD Light Blue Vinyl
Taylor Swift
Folklore: The Long Pond Studio Sessions (RSD Grey Vinyl)
2LP
Tears For Fears
Saturnine Martial & Lunatic (RSD Vinyl)
2LP
Telescopes, The
Hungry Audio Tapes
LP RSD
Terry Callier
Hidden -Rsd-Rsd 23/With Massive Attack / New Cover Art By Mr. Krum
LP
The 1975
The 1975 – Live With The BBC Philharmonic Orchestra (RSD Clear Vinyl))
2LP
The 1975
The 1975 – Live With The BBC Philharmonic Orchestra (RSD Release)
CD
The Amorphous Androgynous
Tales Of Ephidrina (RSD LP + 12")
2LP
The Amorphous Androgynous
Tales Of Ephidrina (RSD Release)
CD
The Cranberries
Wake Up And Smell The Coffee (RSD Transparent Vinyl)
LP
The Cure
Show (RSD Picture Disc)
2LP
The Five Stairsteps
2nd Resurrection (RSD23 EX)
LP
The Mars Volta
Frances The Mute & The Widow (Live) [RSD23 EX]
12″ Maxi Single
The Midnight
Red, White and Bruised: The Midnigh
LP
The Orb feat. Lee 'Scratch' Perry
The Upsetter At The Starhouse Sessi
LP
The Pogues
The Stiff Records B-Sides
Limited 2 x 180g 12″ Black & Green vinyl album
The Police
Every Breath You Take (RSD 2×7″ single)
V7
The Prodigy
Invaders Must Die Remixes + (RSD 20
LP
The Rolling Stones
Beggars Banquet (RSD Coloured Vinyl)
LP
The Sisters Of Mercy
The Reptile House
Limited 1 x 180g 12″ smokey marbled vinyl album
The Slits
(Rough) Cut (RSD Vinyl)
LP
Thin Lizzy
Hammersmith 14/11/1976 (RSD Vinyl)
2LP
Tom Grennan
Here -Rsd-Rsd 23
7inch
Tori Amos
Little Earthquakes B-sides and Rarities
Limited 1 x 140g 12″ Black vinyl album
Travis
The Invisible Band (RSD Live At The Royal Concert Hall, Glasgow, Scotland)
LP
Tricky
Pre Millenium Tension (RSD Pink VInyl)
LP
TV Mania
Bored with Prozac and the Internet? (RSD23 EX)
LP
U2
Two Hearts Beat As One / Sunday Bloody Sunday – War & Surrender Mixes
12″
Ufo
Will The Last Man -Rsd- Standing (Turn Out The Light)
2LP
Urban Dance Squad
Hollywood (Live) -Clrd-180Gr/Gatefold/Printed Inners/750Cps Clear Vinyl
2LP
V/A
50 Years Of Tv'S -Rsd- Greatest Hits Vol.2 /Yellow & Grey Splatter
LP
V/A
Akilla'S Escape -Rsd-Rsd 23 / Green & Red Vinyl
2LP
V/A
Behind The Dykes 3 -Clrd-180Gr./Gatefold/1500 Cps Blue (Lp1) & Red (Lp2)
2LP
V/A
Brazil 45 Vol. 4 -Rsd-Rsd 23/Mike D Of Beasty Boys Compiled 7″ Boxset
5x7inch
V/A
Fools, Rebel -Rsd- Rousers & Girls On Death Row
LP
V/A
Monsters, -Rsd- Vampires, Voodoos & Spooks
LP
V/A
Pin-Up -Coloured-.- I Like The Likes Of You- Rsd 23
LP
Van Halen
Live: Right Here, Right Now
Limited 4 x 180g 12″ RED vinyl album box – First on Vinyl
Various Artists
Chicago Soul 67
LP RSD
Various Artists
Jazz Dispensary: Hotel Jolie Dame (RSD Translucent Marble VInyl)
LP
Various Artists
Memphis Soul 69
LP RSD
Various Artists
Mighty Instrumental 1962
LP RSD
Various Artists
Passion Love
7″ RSD
Various Artists
Surfin' The Great Lakes: Kay Bank Studio Surf Sides Of The 1960s (SEAGLASS BLUE VINYL)
LP Seaglass Blue Vinyl
Various Artists
West Coast Soul 67
LP RSD
Various Artists
You Flexi Thing Vol 11 – I'm Too Flexi For My Shirt
7″ RSD
Various Artists
Hillbillies In Hell: A Chrestomathy: Subterranean Sacraments From The Country Music Underworld (1952-1974) (RSD 2023 EU/EK Exclusive)
LP
Various Artists
Larry Levan's Paradise Garage (RSD23 EX)
2LP
Various Artists
Ska La-Rama: Treasure Isle Ska 1965 to 1966
LP
Various Artists
Nuggets: Original Artyfacts From The First Psychedelic Era (1965-1968)
Limited 5 x 140g 12″ Black vinyl album box
Various Artists
Psyché France, Vol. 8
Limited 1 x 140g 12″ Black vinyl album
Vartan, Sylvie
Salut Les Copains! Beginnings of… Ye Ye!
2LP RSD
Verlaines, The
Bird Dog (OPAQUE PURPLE VINYL)
LP Opaque Purple Vinyl, New Album Artwork and Design by the band
Violent Femmes
Violent Femmes (RSD Picture Disc)
LP
Virgin Prunes
The Debut EPs
2LP
Walter Bishop -Jr.-
Bish At The Bank: -Rsd- Live In Baltimore / 180Gr.
2LP
Warren Zevon
Wind-Rsd/Annivers/Remast-Rsd 23
LP
Week That Was, The
The Week That Was
LP RSD Clear Vinyl
Wendell Harrison
Fly By Night (RSD 2023 EU/EK Exclusive)
LP
White Town
Women In Technology -Clr-180Gr/Insert/Ft "Your Woman"/1000Cps White Vinyl
LP
Wilco
Crosseyed Strangers: An Alternate Yankee Hotel Foxtrot
Limited 1 x 140g 12″ Black vinyl album
Wild Carnation
Tricycle (RSD 2023 World Exclusives)
LP
Willie Dixon
Catalyst -Rsd-Cloudy Yellow & Clear Vinyl
LP
X-Press 2
Lazy (feat. David Byrne) (Extended Version)
12″ transparrent blue Vinyl
xPropaganda
The Heart Is Strange (RSD Vinyl)
LP
Yes
Live at Knoxville Civic Auditorium
Limited 3 x 140g 12" Black vinyl album