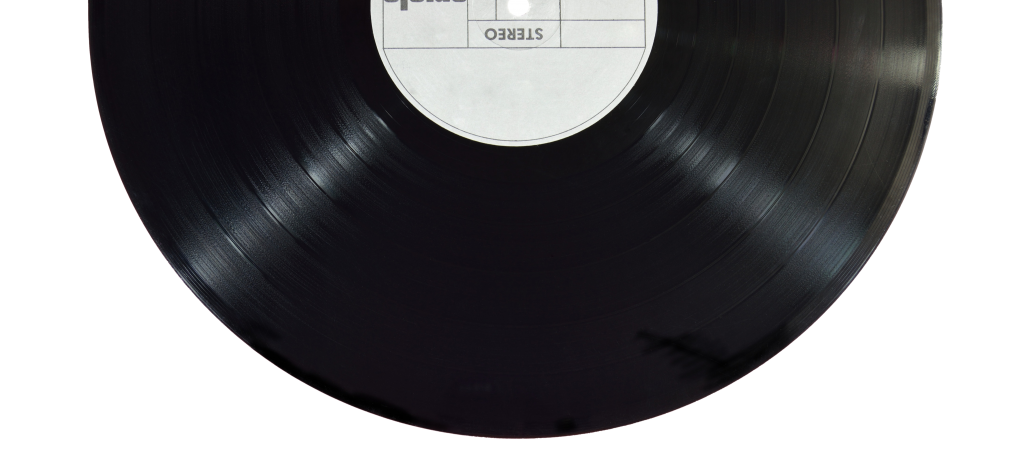 Record Store Day 2020
💥 Sidste nyt: Corona rammer RSD! 💥
Mange pladeentusiaster har spekuleret i det, og nu har vi altså fået en officiel udmeldelse fra RSD.
Af hensyn til Corona, har folkene bag RSD besluttet at skubbe afholdelsen til juni måned.
Record Store Day er altså IKKE aflyst men bare FLYTTET!
Den nye dato lyder: LØRDAG D. 20. JUNI!
Skriv det ind i kalenderen!
Dette skriver RSD:
"We're working with all of our partners and our stores to make this change as smooth as possible for everyone who participates in Record Store Day: customers, record stores, artists, labels and more. Record Store Day is everywhere and we want to hold our party when everyone can gather around safely to celebrate life, art, music and the culture of the indie record store."
Stay tuned for evt. updates!
---
Nedtælingen er begyndt!
Vær med til at fejre det bedste sted i hele verden – pladebutikken! 😀 Vi åbner dørene klokken 9.00 til fest og farver, øl, gejl og masser af hygge.
De andre år har mange bemærket, hvor super velforsynet med RSD-titler vi har været. Vi er vildt spændt på hvad der kommer denne gang og bestiller rub og stub hjem. Butikken på Fiolstræde bliver fyldt til randen med bunker og atter bunker af fede ting!
Forberedelserne er i fuld sving, og vi opdaterer siden løbende med nyt. Scroll ned og se den lange liste med spændende titler.
Video fra sidste år – se med her!
RSD-titler 2020
Her er listen over alle årets udgivelser. Der er masser af fede internationale titler samt udgivelser der er helt eksklusive for Record Store Day i Danmark. Som sædvanlig ved vi ikke hvilke eksakte titler vi får hjem, så hold jer på dupperne, så holder vi jer opdateret!
| | | |
| --- | --- | --- |
| Navn | Titel | Medie |
| 1975s, The | Frail State Of Mind (Remixes) (Vinyl) | LP |
| ACE OF BASE | SIGN (PICTURE DISC) | 7in |
| ACE OF BASE | 7-SIGN -RSD/PD- | 7in |
| ACID MOTHERS TEMPLE | NAM MYO HO REN GE KYO | LP |
| ALARM | CELTIC FOLKLORE LIVE | LP |
| ALESSANDRONI, ALESSANDRO | RITMO.. -RSD- | LP |
| Alphaville | Sounds Like A Melody (Grant & Kelly Remix by Blank & Jones x Gold & Lloyd) | 12in |
| America | Heritage II: Demos/Alternate Takes 1971–1976 | LP |
| Annihilator | Triple Threat Unplugged | LP |
| Anoushka Shankar | Love Letters (Vinyl) | LP |
| Archers of Loaf | Raleigh Days (RSD 2020) | 7" |
| B-FAX | B-FAX | LP |
| BAKER, CHET | MR. B. -RSD- | LP |
| BAND OF PAIN | A CLOCKWORK ORANGE | LP |
| BARDO POND | ON THE ELLIPSE | LP |
| Bastille | All This Bad Blood (Vinyl) | 2LP |
| BATMOBILE | BIG BAT A GO-GO-COLOURED- | 12in |
| BAYLIN, JESSE | PLEASURE CENTER EP | 12in |
| BBC RADIOPHONIC WORKSHOP | FOUR ALBUMS 1968.. -RSD- | CD |
| Beck, St. Vincent | No Distraction / Uneventful Days (Single) | 7in |
| BENNETT JAY & EDWARD BURCH | PALACE AT 4AM | LP |
| BENNETT, JAY & EDWARD BUR | PALACE AT 4AM -RSD- | LP |
| BEVIS FROND, THE | VALEDICTORY SONGS | LP |
| BEVIS FROND, THE | WHAT DID FOR THE DINOSAURS | LP |
| Biffy Clyro | Moderns | 7in |
| BIGAZZI, GIANCARLO | LAST TANGO IN PARIS -RSD- | LP |
| BLACK ARK PLAYERS | GUIDANCE (PICTURE DISC) | 12in |
| Black Crowes, The | Jealous Again (Single) | 12in |
| BLACK HONEY | CORRINE RECORD STORE DAY VINYL | 7in |
| Black Keys, The | Let's Rock (45 RPM Edition) | 2x 12in |
| BLACK LIPS FEAT. KESHA | THEY'S A PERSON OF THE WORLD | 7in |
| Black Sabbath | Evil Woman, Don't Play Your Games With Me / Wicked World / Paranoid / The Wizard | 2LP |
| BLAKE, TIM | CRYSTAL MACHINE -RSD- | LP |
| BLANK, JUDY | 7-1995 -RSD- | 7in |
| BMX BANDITS | C86 | LP |
| BMX BANDITS | C86 -RSD/COLOURED- | LP |
| BOLAN, MARC & T. REX | SHADOWHEAD -RSD- | LP |
| BOLAN, MARC & T.REX | SHADOWHEAD (PURPLE VINYL) | LP |
| BORLAND, ADRIAN | CINEMATIC -RSD/BONUS TR- | LP |
| BORLAND, ADRIAN | CINEMATIC -RSD/BONUS TR- | CD |
| BORNEMAN, ROBIN | ECHOES -RSD- | CD |
| Bowie, David | ChangesNowBowie | CD |
| Bowie, David | I'm Only Dancing (The Soul Tour 74) | 2x 12in |
| Bowie, David | I'm Only Dancing (The Soul Tour 74) | 2CD |
| Bowie, David | ChangesNowBowie | 12in |
| Boys Next Door, The | Door, Door | 12in |
| BRION, JON | SYNECDOCHE NEW YORK | LP |
| BROKEN BONES | DEM BONES -RSD- | LP |
| BRUNTNELL, PETER | NORMAL FOR BRIDGWATER (NUMBERED) | LP |
| BUGG, JAKE | 7-SAVIOURS.. -COLOURED- | 12in |
| BURTON, SAM | NOTHING TOUCHES ME | 7in |
| CANNED HEAT & JOHN LEE HO | HOOKER 'N HEAT -RSD- | LP |
| Caribou | Swim (RSD Edition) (RSD 2020 marble | 2xLP |
| Carlile, Brandi | A Rooster Says | 12in |
| Carter USM | 1992 The Love Album | Picture Disc |
| CARTER, FRANK & THE RATTL | LIVE TO VINYL -RSD/10″- | LP |
| Cash, Johnny | Classic Cash: Hall Of Fame Series – Early Mixes (1987) (Vinyl) | 2LP |
| Charlatans, The | Live It Like You Love It (Transparent Orange Vinyl) | 2LP |
| Charlatans, The | The Charlatans vs The Chemical Brot | LP |
| Charli XCX | Vroom Vroom EP | 12in |
| CHEAP TRICK | OUT TO GET YOU!.. -RSD- | LP |
| Chemical Brothers, The | Surrender To Love (Vinyl) | 12in |
| CHERRY, DON | CHERRY JAM | LP |
| CHERRY, DON | CHERRY JAM -RSD- | LP |
| Christine And The Queens | La Vita Nuova : Séquences 2 et 3 (2×7″) | 7in |
| CHROMEO | NEEDY GIRL -RSD/PD- | LP |
| CHURCH | GOLD AFTERNOON FIX | LP |
| Cinematic Orchestra, The | The Crimson Wing: Mystery of the Flamingos (Pink Vinyl) | 2LP |
| Clark Jr., Gary | Pearl Cadillac (feat. Andra Day) | 10in |
| CLEARLIGHT SYMPHONY | CLEAR LIGHT SYMPHONY -RSD | LP |
| CLUTCH | OBELISK BOXSET | 18x LP |
| COLE, NAT KING | WHEN I FALL IN LOVE -RSD- | LP |
| Collins Shirley ,Graham Davy | Folk Roots, New Routes (Vinyl) | LP |
| COLOMBIER, MICHEL | CAPOT POINTU (COLORED VINYL) | LP |
| Cooper, Alice | Live From The Apollo Theatre Glasgow, Feb 19, 1982 | 2x 12in |
| COTTEENEV | STATIONS | LP |
| CRADLE | HISTORY | 2LP |
| CRADLE | HISTORY | CD |
| Cronin, Mikal | Switched-On Seeker (RSD 2020) | LP |
| Cross, Keith & Peter Ross | Bored Civilians (Vinyl) | LP |
| Cure, The | Bloodflowers (Picture Disc) | 2LP |
| Cure, The | Seventeen Seconds (Picture Disc) | LP |
| CYBOTRON | COLOSSUS -RSD- | LP |
| CZUKAY, HOLGER, JAKI LEIBEZEIT & JAH WOBBLE | A FULL CIRCLE (2×10″) | 2LP |
| CAAMP | LIVE FROM NEWPORT MUSIC HALL | 12in |
| CAAMP | LIVE FROM NEWPORT.. -RSD- | 12in |
| Daho, Étienne | Surf | 12in |
| DALVANIUS AND THE FASCINATIONS / GOLDEN HARVEST | VOODOO LADY / I NEED YOUR LOVE | 7in |
| Damned, The | Evil Spirits (Green Vinyl) | LP |
| DAVIS, MILES | DOUBLE IMAGE:.. -COLOURED | LP |
| DAVIS, MILES & BILL EVANS | COMPLETE STUDIO &.. -RSD- | LP |
| DAYTON, JESSE | TEXAS 45 SHOWDOWN | 7in |
| Def Leppard | Rock 'N' Roll Hall Of Fame 2018 (Vinyl) | LP |
| DELINES | IMPERIAL – COLOUR VINYL | LP |
| DESTINY'S CHILD | SAY MY NAME -PD/RSD- | 12in |
| DETROIT COBRAS | 7-FEEL GOOD -RSD- | 7in |
| DETROIT COBRAS, The | FEEL GOOD (SINGLE SIDED) | 7in |
| DINOSAUR JR | SWEDISH FIST (LIVE IN STOCKHOLM) | LP |
| DINOSAUR JR. | SWEDISH FIST -RSD- | LP |
| Dio | Annica | LP |
| DJ CAM QUARTET | ESSENTIAL (GREEN VINYL) | LP |
| DOCTOR WHO | DOCTOR WHO – THE MASSACRE | 2LP |
| DOCTOR WHO | DOCTOR WHO – THE.. -RSD- | LP |
| DOCTORS OF MADNESS | DARK TIMES | LP |
| Doors, The | The Soft Parade: Doors Only Mixes | 12in |
| Down 'N' Outz | EP (Vinyl) | 12in |
| DRANSFIELD, BARRY | BARRY DRANSFIELD | LP |
| DRANSFIELD, BARRY | BARRY DRANSFIELD -RSD- | LP |
| DREAD, MIKEY -PRODUCTION- | HIS IMPERIAL.. -COLOURED- | 12in |
| Drew | Brutal | LP |
| DURUTTI COLUMN | IDIOT SAVANTS (WHITE VINYL) | LP |
| DURUTTI COLUMN | IDIOT SAVANTS -RSD- | LP |
| DUSSELDORF DUSTERBOYS | IM WINTER -RSD/10″/LTD- | 12in |
| EARLE, STEVE & THE DUKES | TIMES LIKE THESE | 7in |
| EASTWOOD, CLINT & GENERAL SAINT | STOP THAT TRAIN (COL.VINYL) | 7in |
| EDDIE AND THE HOT RODS | GET YOUR ROCKS OFF -RSD- | LP |
| EDWARDS, SKYE | KEEPING SECRETS -RSD- | LP |
| EDWARDS, TERRY | STOP TRYING TO SELL ME BACK MY PAST | LP |
| Elbow | Man In A Suitcase (10″ Vinyl) | 10in |
| Ellie Goulding | Lights (Recycled 2LP) | LP |
| Elton John | Elton John (2LP Translucent Purple) | 2LP |
| Emerson, Lake & Palmer | Live At Waterloo Field, Stanhope, New Jersey, U.S.A., 31st July | LP |
| Eminem | My Name Is / Bad Guys Always Die (7″ Single) | 7in |
| Eno, Brian | RAMS (White Vinyl) | LP |
| Erasure | Blue Savannah | LP |
| ESCOVEDO, ALEJANDRO | LA CRUZADA | 2LP |
| ESCOVEDO, ALEJANDRO | LA CRUZADA -RSD/COLOURED- | LP |
| EVANS, BILL | SOME OTHER TIME;LOST SESSION FROM THE BL | 2LP |
| EXIT NORTH | BOOK OF ROMANCE AND DUST | LP |
| EXIT NORTH | BOOK OF ROMANCE.. -RSD- | LP |
| EZRA COLLECTIVE | SAMUEL L.RIDDIM / DARK SIDE RIDDIM | LP |
| FALL | AUSTURBAEJARBION – LIVE 1983 | 2LP |
| FALL | CELEBRAL CAUSTIC – 25TH ANN. (SPLATTER) | LP |
| FALL | CEREBRAL CAUSTIC -RSD- | LP |
| FALL | AUSTURBAEJARBIO -.. -RSD- | LP |
| FATAL FLOWERS | LIVE AT PARADISO -RSD- | 12in |
| Fatboy Slim | Sunset (Bird of Prey) | 12in |
| Feeder | Feeling a Moment / Pushing the Senses | 12in |
| FEMININE COMPLEX | LIVIN' LOVE | 2LP |
| FEMININE COMPLEX | LIVIN' LOVE | CD |
| FIELD MUSIC | FIELD MUSIC (MEASURED) (COL.LP) | 2LP |
| FIELDS, LEE | LET'S GET A GROOVE ON (COLOR VINYL) | LP |
| FIGHT | A SMALL DEADLY SPACE (RED/MARBLE VINYL) | LP |
| FINN CRAIG | ALL THESE PERFECT CROSSES | 2LP |
| Finnigan, Kelly | The Tales People Tell (Instrumental | LP |
| FITZGERALD, ELLA & LOUIS | VERY BEST OF -RSD- | LP |
| FLAMIN' GROOVIES | LIVE AT THE WHISKEY A GO-GO '79 (COL.LP) | LP |
| Fleetwood Mac | The Alternate Rumours | 12in |
| FLESHTONES | FACE OF THE SCREAMING WEREWOLF | CD |
| FLESHTONES | FACE OF THE SCREAMING WEREWOLF | LP |
| FLESHTONES | FACE OF THE.. -RSD- | CD |
| FLESHTONES | FACE OF THE.. -RSD- | LP |
| FLYIN' SPIDERZ | FLYIN' SPIDERZ -COLOURED- | LP |
| FOLEY, BLAZE | LIVE AT THE.. -RSD- | LP |
| FOSTER, JOSEPHINE | THIS COMING GLADNESS | LP |
| Frank Marino & Mahogany Rush | RealLIVE! Vol. 1 | 2LP |
| FRATERNITY | LIVESTOCK -RSD- | LP |
| FREYA ROY | AHLKE | LP |
| FRUMPIES | "FRUMPIE ONE PIECE W/FRUMPIES FOREVER (+ | LP |
| FRUMPIES | FRUMPIE ONE PIECE -RSD- | LP |
| FUZZTONES | LYSERGIC EMANATIONS (PIC-DISC) | LP |
| FUZZTONES | LYSERGIC EMANATIONS -RSD- | LP |
| GAINSBOURG SERGE | A LA MAISON DE LA RADIO | LP |
| Gallagher, Rory | Cleveland Calling (Vinyl) | LP |
| GAME | BORN 2 RAP | 3LP |
| GAME | BORN 2 RAP -RSD- | LP |
| GENE | RISING FOR SUNSET (COL.VINYL) | 2LP |
| GENE | RISING FOR SUNSET -RSD- | LP |
| GIANT SAND | RAMP | LP |
| Girl Band | Live at Vicar Street (RSD 2020) | 2xLP |
| GIUFFRE, JIMMY | JIMMY GIUFFRE 3 &.. -RSD- | LP |
| Glass Animals, Denzel Curry | Tokyo Drifting (Picture Disc) | LP |
| GLASS, PHILIP | ESSENTIAL -HQ/BOX SET- | LP |
| GOBLIN | GREATEST HITS VOL. 1-RSD- | LP |
| Gold, Andrew | Something New: Unreleased Gold | LP |
| GOLDEN EARRING | 7-RADAR LOVE -COLOURED- | 7in |
| GOLDIE LOOKIN CHAIN | ORIGINAL PYRITE MATERIAL (GOILD VINYL) | LP |
| GONG | LIVE! AT SHEFFIELD 1974 | LP |
| Gordon, Dexter | The Squirrel (Live in Montmatre, Copenhagen 1967) | 2x 12in |
| GORDON, DEXTER -QUARTET- | LIVE IN.. -RSD- | LP |
| Gorgon City | REALM EP (Vinyl) | V12 |
| Gorillaz | D-Sides | 3x 12in |
| Gorillaz | G-Sides | 12in |
| GORKY | 7-BOX -RSD- | 7in |
| Graham, Davy | The Holly Kaleidoscope (Vinyl) | LP |
| Grateful Dead | BUFFALO 5/9/77 | 5x 12in |
| GRAY, DAVID | PLEASE FORGIVE ME.. -RSD- | 12in |
| GRECO, JULIETTE | JOLIE MOME:LA MUSE DE SAINT GERMAIN DES | 2LP |
| GREEN, AL | GREEN IS BLUES | LP |
| GRID | FLOTATION (CLEAR) | 12in |
| GROUNDHOGS, The | SPLIT | LP |
| Gruff Rhys | (Don't) Welcome The Plague As A Ble | LP |
| GUIDED BY VOICES | HOLD ON HOPE -RSD- | 12in |
| Hackman, Marika | Any Human Friend (Vinyl) | 10in |
| HALLYDAY, JOHNNY | LE PLUS GRANDS SUCCHS -RS | LP |
| HANTERHIR | SCHIZOPHRENIA(SONIC YOUTH)/DANCING OUT I | 7in |
| HANTERHIR | 7-SHIZOPHRENIA /.. -RSD- | 7in |
| Hardcastle, Paul | 19: THE MIXES | LP |
| HARDING, JOHN WESLEY | MAN WITH NO SHADOW | 2LP |
| HARDING, JOHN WESLEY | MAN WITH NO SHADOW | CD |
| HARDING, JOHN WESLEY | MAN WITH NO SHADOW -RSD- | LP |
| HARDING, JOHN WESLEY | MAN WITH NO SHADOW -RSD- | CD |
| HARKONNEN, VLADIMIR | VLAD SMASH -RSD- | LP |
| HAWKWIND | QUARK, STRANGENESS & CHARM | 2LP |
| Hawkwind | Hawkwind: At The BBC – 1972 | 2x12in |
| HAY, BARRY & JB MEIJERS | ARTONE SESSION -10″- | 12in |
| HAYSEED DIXIE | BLAST FROM THE GRASSED | LP |
| HELLBERG, NISSE | GODA TIDER RULLER IN | CD |
| HIGH | UNRELEASED MARTIN.. -RSD- | LP |
| HIMONS, AASHID | GODS AND I | 12in |
| HINO, TERUMASA | A PART | LP |
| HINO, TERUMASA | JOURNEY TO AIR | LP |
| HINO, TERUMASA | LOVE NATURE | LP |
| HINO, TERUMASA | PEACE AND LOVE | LP |
| HITCHHIKER'S GUIDE TO THE GALAXY;ORIGINAL ALBUMS | SOUNDTRACK | 3x LP |
| HOLLOWAY, LOLEATTA | CRY TO ME -RSD- | LP |
| Hootie and the Blowfish | Live at Nick's Fat City, 1995 | 2x12in |
| HOPPER, HUGH | 1984 -RSD/COLOURED/LTD- | LP |
| HUMBLE PIE | OFFICIAL BOOTLEG COLLECTION 2 | 2LP |
| Hunny | Yes. Yes. Yes. Yes. Yes. (RSD 2020 | LP |
| IGGY POP | KISS MY BLOOD -RSD- | LP |
| IGGY POP & THE STOOGES | RUSSIA MELODIA (COLORED) | 7in |
| INN HOUSE CREW | SOMETHING SPECIAL | LP |
| ISHII KEN FEAT. PAC-MAN | JOIN THE PAC | 7in |
| J HUS | TBC -RSD- | LP |
| JAMES, BOB | ONCE UPON A TIME;LOST 1965 N.Y.STUDIOSES | LP |
| JANSCH, BERT | LIVE IN ITALY | LP |
| JAZZ BUTCHER, The | BIG PLANET SCAREY PLANET | LP |
| JAZZ BUTCHER, The | CONDITION BLUE | LP |
| JAZZ BUTCHER, The | CULT OF THE BASEMENT | LP |
| JAZZ BUTCHER, The | FISHCOTHEQUE | LP |
| JERICHO | JERICHO -RSD- | LP |
| Jethro Tull | Stormwatch 2 | 12in |
| JOHANSON, JAY-JAY | OLD DOG | LP |
| JOHNNY'S UNCALLED FOUR | PLEASE SAY | 7in |
| JOHNSTON, DANIEL | END IS NEVER REALLY OVER (M SHIRT) | 2LP |
| JOHNSTON, DANIEL | END IS NEVER REALLY OVER (XL SHIRT) | 2LP |
| JUDAS PRIEST | BRITISH STEEL-PD/COLOURED | LP |
| June of 44 | Engine Takes To Water (RSD 2020 gla | LP |
| June of 44 | Tropics & Meridians (RSD 2020 glaci | LP |
| JURADO, DAMIEN | BIRDS TRICKED INTO THE TREES | 7in |
| k.d. lang | Drag | 2x12in |
| k.d. lang & the reclines | Angel with A Lariat | 12in |
| Keane | Night Train (Transparent Orange Vinyl) | LP |
| KEENAN, DAVID | ALCHEMY & PROSE: LIVE RECORDINGS | LP |
| KEY, TIM | TIM KEY'S LATE.. -RSD- | LP |
| KILLDEER, PHOEBE | FADE OUT LINE (PICTURE DISC) | 12in |
| KILLDEER, PHOEBE | FADE OUT LINE -RSD/PD- | 12in |
| KILLDEER, PHOEBE & THE SHORT STRAWS | FADE OUT LINE | 12in |
| Kinks, The | The Kink Kronikles | 2LP |
| Klaxons | Surfing The Void (Orange Vinyl) | 2LP |
| KNIGHT AREA | D-DAY -GATEFOLD- | LP |
| Knopfler, Mark | Metroland (Clear Vinyl) | LP |
| KOELEWIJN, PETER | BEST I CAN GIVE.. -CLRD- | LP |
| Krunegård, Markus | Lev som en gris dö som en hund (Vinyl) | LP |
| Krunegård, Markus | Prinsen av Peking (Vinyl) | LP |
| KRAAK & SMAAK | PLEASURE CENTRE.. -RSD- | LP |
| KUUMBA-TOUDIE HEATH | KAWAIDA -RSD- | LP |
| LA BATTERIA | LA BATTERIA | LP |
| LAI FRANCIS | MADE IN FRANCE (COL.LP) | LP |
| LANEOUS | ELSEWHERE / FLAWLESS | 7in |
| LEAF LIBRARY | ABOUT MINERALS -RSD- | LP |
| LEAF LIBRARY, The | ABOUT MINERALS | LP |
| LEE BEN | GRANDPAW WOULD (25TH ANNIVERSARY) | 2LP |
| LEER, THOMAS | EMOTIONAL HARDWARE -RSD- | CD |
| Lennon/Ono with the Plastic Ono Band | Instant Karma! (2020 Ultimate Mixes 7″ Single) | 7in |
| LIL' KIM | 9 -RSD- | LP |
| LIL'KIM | 9 – DELUXE | LP |
| Linton Kwesi Johnson | Bass Culture / LKJ In Dub (Green/Red vinyl) | 2LP |
| LOEB LISA | A SIMPLE TRICK TO HAPPINESS | LP |
| LOEB, LISA | A SIMPLE TRICK TO.. -RSD- | LP |
| LOK | Naken blästrad och skitsur (Translucent blue Vinyl) | LP |
| LOTHAR AND THE HAND PEOPLE | MACHINES: AMHERST 1969 | CD |
| LOTHAR AND THE HAND PEOPLE | MACHINES: AMHERST 1969 | LP |
| LOTTERY WINNERS | LOVE WILL KEEP US TOGETHER | 7in |
| Lou Reed & John Cale | Songs for Drella | 2x12in |
| LOVELY EGGS | I AM MORON -RSD- | LP |
| LOVELY EGGS, The | I AM MORON (RSD SPECIAL EDITION) | LP |
| LUARKS MARCY & CLASSIC TOUCH | ELECTRIC MURDER | LP |
| LUARKS, MARCY & CLASSIC T | ELECTRIC MURDER -RSD- | LP |
| LUND CORB | COVER YOUR TRACKS | 12in |
| Mac DeMarco | Other Here Comes The Cowboy – Demos (Purple Vinyl) | LP |
| MACCOLL KIRSTY | OTHER PEOPLE'S HEART – B-SIDES 88-89 | LP |
| MACCOLL, KIRSTY | OTHER PEOPLE'S.. -RSD- | LP |
| Madness | Work Rest & Play | 2LP |
| MAGNETIC SYSTEM | 7-GODZILLA/ESCAPE -RSD- | 7in |
| MAGNUM | FULLY LOADED (COLORED VINYL) | LP |
| MANIC STREET PREACHERS | DONE & DUSTED -HQ- | 12in |
| MAR-KEYS | LAST NIGHT EP -RSD/10″- | LP |
| Marley, Bob | Redemption Song (Single) | 12in |
| MASSONI, JOHN & SONIC BOOM | THE SUNDOWNER SESSIONS | LP |
| McCartney, Paul | McCartney 1 (Half Speed Remastered Vinyl) | LP |
| MCKENNA, DECLAN | 7-BEAUTIFUL.. -COLOURED- | 7in |
| Meat Loaf | Bat Out Of Hell II: Back Into Hell (Picture Disc) | 2LP |
| Mellow Candle | Swaddling Songs (Vinyl) | LP |
| MEMBRANES | KISS ASS GODHEAD | LP |
| MEMBRANES | KISS ASS GODHEAD -RSD- | LP |
| MENSWEAR | NUISANCE – 25TH ANN. (ORANGE VINYL) | LP |
| MENSWEAR | NUISANCE -RSD/ANNIVERS- | LP |
| MEROL | 7-LEKKER MET DE.. -RSD- | 7in |
| METAL MIRROR | 7-ENGLISH.. -RSD- | 12in |
| METEORS | TEENAGE HEART -COLOURED- | LP |
| Mew | And The Glass Handed Kites (15th Anniversary Deluxe Black & White Marbled 2LP Edition) | 2LP |
| Mew | And The Glass Handed Kites (15th Anniversary Deluxe Edition) | 2CD |
| MINGUS, CHARLES | MINGUS AH UM REDUX -RSD- | LP |
| MJ Cole | Madrugada Remixes (Vinyl) | LP |
| MONK, THELONIOUS | PALAIS DES.. -RSD- | LP |
| Monty Python | The Album Of The Soundtrack Of The Trailer Of The Film Of Monty Python And The Holy Grail (Picture Disc) | LP |
| Morby, Kevin | Oh Mon Dieu: Live à Paris (RSD 2020 | 2xLP |
| MORRICONE ENNIO | PEUR SUR LA VILLE | 2LP |
| MORRICONE YOUTH / DEVON G | LAST PORNO SHOW -RSD- | LP |
| MORRICONE, ENNIO | A FISTFUL OF DOLLARS-RSD- | LP |
| MORRICONE, ENNIO | FOR A FEW DOLLARS.. -RSD- | LP |
| MORRICONE, ENNIO | GOOD, THE BAD AND.. -RSD- | LP |
| MORRICONE, ENNIO | ONCE UPON A TIME.. -RSD- | LP |
| Morrissey | Honey, You Know Where to Find Me | 12in |
| Motörhead | Ace of Spades / Dirty Love | 7in |
| MOULD BOB | CIRCLE OF FRIENDS (CLEAR VINYL) | 2LP |
| MOULD, BOB | CIRCLE OF FRIENDS -RSD- | LP |
| Mouth Congress | Ahh The Pollution (RSD 2020 transpa | 7" |
| MUNGO'S HI FI FT. MARINA | 7-BEAT GOES SKA!.. -RSD- | 7in |
| MUNGO'S HI FI FT. MARINA P, TIPPA IRIE & DENNIS ALCAPONE | THE BEAT GOES SKA! / IVORY COAST | 7in |
| Murder Capital, The | Love, Love, Love / On Twisted Ground – Live from London: The Dome, Tufnell Park | 12in |
| MUSH | GREAT ARTISANAL FORMATS | 7in |
| My Chemical Romance | Life on the Murder Scene | 12in |
| MY LIFE STORY | ROSE THE SUN (CHØPPERSAURUS REMIX) | 12in |
| NAHKO AND MEDICINE FOR THE PEOPLE | TAKE YOUR POWER.. -RSD- | 12in |
| NAS | GOD'S SON -COLOURED/RSD- | LP |
| Nazareth | Love Hurts / This Flight Tonight | 12in |
| NEW CLARENCE REID | CADILLAC ANNIE B/W TIRED BLOOD | 7in |
| New Order | Peel Sessions | 12in |
| New Riders Of The Purple Sage | Field Trip (Live) | 2LP |
| Newman, Randy | The Natural | 12in |
| NICK MASON'S SAUCERFUL OF | SEE EMILY.. -ETCHED- | 12in |
| Nomads, The | Up-Tight (Orange Vinyl) | LP |
| Nordman | Nordman (Vinyl) | LP |
| NORTH SEA RADIO ORCHESTRA | I A M MOON (RED VINYL) | LP |
| Notorious B.I.G., The | It Was All A Dream: The Notorious B.I.G. 1994-1999 | 9x 12in |
| Nørlund, Nikolaj | Verdens Eneste Mulighed (RSD 2020) | LP |
| OBSESSED | INCARNATE -RSD- | LP |
| Ocean Colour Scene | One From The Modern (Green Vinyl) | 2LP |
| ODD FUTURE | OF TAPE VOL. 2 -COLOURED- | LP |
| OHL | OKTOBERREVOLUTION -RSD- | 12in |
| Ol' Dirty Bastard | Return To The 36 Chambers: The Dirty Version (25th Anniversary Edition) | 9x 7in |
| Operation Ivy | Energy (RSD 2020 black/white vinyl) | LP |
| Opeth | Orchid (Vinyl) | 2LP |
| OST | 7-GODFATHER -RSD- | 7in |
| OST | DRACULA/CURSE OF.. -RSD- | LP |
| OST | MUSICAL ANTHOLOGY.. -RSD- | LP |
| OST | TERRAHAWKS -RSD- | LP |
| OST | BLACK MIRROR.. -COLOURED- | LP |
| OST | TURNING: KATE'S.. -CLRD- | LP |
| PALE FOUNTAINS | LONGSHOT FOR YOUR LOVE | LP |
| Pale Saints | Mrs Dolphin (RSD 2020 marble green/ | LP |
| PARABELLUM | POST MORTEM LIVE -RSD- | LP |
| PARADISE LOST | LIVE AT.. -COLOURED- | LP |
| PARKER, BOBBY | SOUL OF THE BLUES | LP |
| PASTELS | 7-ADVICE TO THE GRADUATE | 7in |
| Pastels, The | Advice To The Graduate / Ship To Sh | 7" |
| PATE, JOHNNY | 7-SHAFT IN AFRICA -RSD- | 7in |
| PAUWELS, MAURITS | TIEN TOPPERS UIT.. -RSD- | LP |
| PAW PATROL | 7-OFFICLAL THEME.. -RSD- | 7in |
| Pennywise | The Fuse (RSD 2020 orange w black s | LP |
| PERKINS, CARL | LIVE IN PARIS -RSD- | LP |
| PIGBAG | DR HECKLE & MR JIVE | LP |
| PIKE, NICHOLAS | C.H.U.D. II -RSD- | LP |
| PINEAPPLE THIEF | UNCOVERING THE TRACKS -RS | 12in |
| Pink Floyd | Arnold Layne (Live at Syd Barrett Tribute, 2007) | 7in |
| Pogues, The | At The BBC 1984 | 12in |
| PONTIAC MARVIN | MARVIN PONTIAC: THE ASYLUM TAPES | LP |
| PONTIAC, MARVIN | ASYLUM TAPES -RSD- | LP |
| PREDATUR | 7-SEEN YOU HERE.. -RSD- | 7in |
| PRESLEY, ELVIS | ROCK & ROLL COLLECTION | LP |
| PRESLEY, ELVIS | ELVIS PROHIBITED! -RSD- | LP |
| Pretenders | Live! At the Paradise, Boston, 1980. | 12in |
| PRIMAL SCREAM | LOADED -EP/HQ/RSD- | 12in |
| PUENTE TITO & HIS ORCHESTRA | DANCE MANIA | 2LP |
| PUTHLI, ASHA | ASHA PUTHLI -RSD- | LP |
| QASIM NAQVI | BETA | LP |
| QUARTERMAN, JOE | SIR JOE.. -RSD- | LP |
| Quatro, Scott & Powell | Quatro, Scott & Powell | 2x 12in |
| Raised Fist | Sound Of The Republic (RSD 2020) | LP |
| Ramones | It's Alive II | 2x 12in |
| Ravi Shankar | Chants of India | 2LP |
| RAY, GEMMA | LIGHTS OUT ZOLTAR! PINK ANNIVERSARY LP | LP |
| REDMOND, ROY | 7-AIN'T THAT.. -RSD- | 7in |
| REEDY WINSTON & THE INN HOUSE CREW | BLACK PEARL | LP |
| Refused | Not Fit For Broadcasting (Clear Vinyl) | LP |
| Replacements, The | The Complete Inconcerated Live | 3x 12in |
| RESIDENTS | ICKY FLIX (ORANGE+YELLOW VINYL) | 2LP |
| RESIDENTS | ICKY FLIX -RSD- | LP |
| Richards, Keith | Hate It When You Leave b/w Key To The Highway | 7in |
| ROBBIE BASHO | SELECTION FROM THE SONGS OF AVATARS | LP |
| Robyn | Robyn | 2LP |
| Rolling Stones, The | Metamorphosis (Hunter Green Vinyl) | LP |
| ROSS, TAL | GIANT SHIRLEY -RSD- | LP |
| ROWE, KEITH & MARK WASTELL | LIVE AT I-AND-E | LP |
| Roxy Music | Roxy Music (Vinyl) | LP |
| ROY, FREYA | AHLKE -RSD- | LP |
| RUESLÅTTEN, KARI | SORGESKÅPE (BUTTERFLY VINYL) | LP |
| RUSSELL, GENE | NEW DIRECTION (COL.VINYL) | LP |
| Sandie Shaw | Reviewing The Situation (Vinyl) | 2LP |
| SASHA | SCENE DELETE : THE REMIXES (WHITE VINYL) | 2LP |
| Sea Girls | Call Me Out (Vinyl) | 12in |
| Sebastian | Tusind Og Én Nat (Remastered) | LP |
| SHAKESPEARS SISTER | #3 | LP |
| Silverbullit | Citizen Bird (Vinyl) | 2LP |
| SITWELL EDITH/WILLIAM WALTON | FACADE (10″) | LP |
| Ska (From Jamaica), The | The Ska (From Jamaica) | LP |
| Skid Row | Slave to the Grind | 2x 12in |
| SKYZOO & PETE ROCK | RETROPOLITAN (INSTRUMENTALS) | LP |
| SLEEPER | AT THE BBC | LP |
| Slint | Breadcrumb Trail / Good Morning, Ca | 12″+slipmat |
| SLOPER | SLOPER -RSD/10″/COLOURED- | 12in |
| SLOWDIVE | SLOWDIVE EP -COLOURED- | 12in |
| Smith, Sam | I Feel Love | 12in |
| SMITHER, CHRIS | MORE FROM THE LEVEE | 12in |
| SMITHER, CHRIS | MORE FROM THE LEVEE -RSD- | 12in |
| Snow, Mark | The Truth And The Light (Music From The X-Files) | 2x 12in |
| SOFT BOYS | I WANNA DESTROY YOU / NEAR THE SOFT BOYS | 2x 7in |
| SOFT BOYS | 7-I WANNA DESTROY.. -RSD- | 7in |
| SOFT CELL | MUTANT MOMENTS E.P. (10″) | 12in |
| Sohn | Live with the Metropole Orkest (RSD | 2xLP |
| SOUL ASYLUM | HURRY UP AND WAIT + 7″ | 2LP |
| SPACEHOG | RESIDENT ALIEN (CREAM COLOR) | 2LP |
| SPACEMEN 3 | THREEBIE 3 | LP |
| SPEARS, BRITNEY | OOPS! I DID IT.. -EP- | LP |
| Specials, The | Dubs | 10in |
| SPECTRUM | FOREVER ALIEN | LP |
| STALAWA | 7-TROD ON -RSD/LTD- | 7in |
| STALAWA FEAT JUNIOR DEMUS | TROD ON | 7in |
| Status Quo | Ma Kelly's Greasy Spoon | LP |
| Stevens, Cat | But I Might Die Tonight (Light Blue 7″) | 7in |
| STUDIO ONE | FROM THE VAULTS, VOL. 2 | CD |
| STUDIO ONE | FROM THE VAULTS, VOL. 2 (+ 12″) | 2LP |
| SUEDE | LONDON (CLEAR VINYL) | LP |
| SUEDE | SEE YOU IN THE NEXT LIFE (RED VINYL) | LP |
| SUEDE | LONDON SUEDE -RSD- | LP |
| SUEDE | SEE YOU IN THE.. -RSD- | LP |
| SUGARHILL GANG | SUGARHILL GANG -COLOURED- | LP |
| SUMY | FUNKIN' IN YOUR.. -CLRD- | 12in |
| SUN RA | EGYPT '71 | 5x LP |
| SUN RA | EGYPT '71 -RSD/BOX SET- | LP |
| Supergrass | Caught By the Fuzz | 12in |
| Superheroes | Igloo | LP |
| Surfer Blood | Astro Coast (10 Year Anniversary RS | 2xLP |
| SWEET INSPIRATIONS | SWEET INSPIRATIONS -RSD- | LP |
| TAÏEB, JACQUELINE | LOLITA CHICK'68 (ORANGE VINYL) | LP |
| TAILENDERS | #TAILENDERSOFTHEWORLDUNITEANDTAKEOVER (C | 7in |
| Tangerine Dream | Phaedra (Coloured Vinyl) | 2LP |
| TANGERINE DREAM | TYGER -RSD- | LP |
| TEAM DRESCH | CHOICES, CHANCES, CHANGES (PINK VINYL) | LP |
| TEAM DRESCH | CHOICES, CHANCES,.. -RSD- | LP |
| Tegan And Sara | Tonight We're In The Dark Seeing Colors | 12in |
| TELESCOPES | ALTERED PERCEPTION | LP |
| TELEVISION PERSONALITIES | SOME KIND OF HAPPINESS?: SINGLES 1994-19 | LP |
| TENNIS SYSTEM | FEAR OF KNOWING -RSD- | LP |
| Teskey Brothers, The | RSD Exclusive (Vinyl) | LP |
| THAT WILL BE LUNCH | PLAY THAT FUNKY MUSIC WHITE BOY (COLOURE | 7in |
| THAT WILL BE LUNCH | 7-PLAY THAT FUNKY.. -RSD- | 7in |
| THE THE | I WANT 2 B U | 7in |
| THEODORAKIS, MIKIS | SERPICO | LP |
| Thin Lizzy | Chinatown (Vinyl) | 2LP |
| THROWING MUSES | PURGATORY/PARADISE | LP |
| THUNDERS, JOHNNY & WAYNE | GANG WAR -RSD- | LP |
| TLC | WATERFALLS -PD/RSD- | 12in |
| TOTO | LIVE IN.. -COLOURED- | LP |
| TRES VAMPIRES | TRES VAMPIRES (BLOOD RED VINYL) | LP |
| TRES VAMPIRES | TRES VAMPIRES -RSD- | LP |
| TYLER, THE CREATOR | CHERRY BOMB (THE.. -RSD- | LP |
| TYLER, THE CREATOR | CHERRY BOMB -RSD- | LP |
| Tyrannosaurus Rex | Unicorn (Yellow Vinyl) | LP |
| U2 | 11 O'Clock Tick Tock (Transparent Blue Vinyl) | 12in |
| UFO | Live In Youngstown '78 | 2LP |
| ULTRAVOX | SLEEPWALK/WAITING | LP |
| UNRIGHTEUOS BROTHERS | UNCHAINED MELODY | 7in |
| URINE, JIMMY & SERJ TANKI | FUKTRONIC -COLOURED- | LP |
| VALENTINES | 1967-1970 | LP |
| VALENTINES | 1967-1970 -RSD- | LP |
| VARIOUS | BEYOND THE WALL | 2LP |
| VARIOUS | BRAZIL FUNK | 5x 7in |
| VARIOUS | DENNIS HOPPER'S 'THE LAST MOVIE' | LP |
| VARIOUS | GILLES PETERSON PRESENTS MV4 | 2LP |
| VARIOUS | HI TIDE GROOVE | 2LP |
| VARIOUS | HOTRATS:TURN ONS – 10 ANN.ED. (2X10″) | 2LP |
| VARIOUS | JAZZ ON FILM…HENRI CROLLA & ANDRE HODIER | 12in |
| VARIOUS | JAZZ ON FILM…MARCELLO MASTROIANNI – MUSIC FROM HIS CLASSIC FILMS | 12in |
| VARIOUS | JAZZ ON FILM…MICHEL LEGRAND THE NEW WAVE ERA | 12in |
| VARIOUS | KISS KISS BANG BANG | 7in |
| VARIOUS | LADIES OF TOO SLOW TO DISCO 2 | 2LP |
| VARIOUS | MEMPHIS SOUL '66 | LP |
| VARIOUS | MIGHTY INSTRUMENTALS SOUL & R&B-STYLE 1965 | LP |
| VARIOUS | MUSIC FOR DREAMS : SUMMER SESSIONS 2020 | LP |
| VARIOUS | NATIVITY IN BLACK – TRIBUTE TO BLACK SABBATH (CLEAR VINYL) | 2LP |
| VARIOUS | NEW ORLEANS SOUL '69 | LP |
| VARIOUS | NEW YORK SOUL '69 | LP |
| VARIOUS | ROUGH GUIDE TO AFRICAN BEATS | LP |
| VARIOUS | ROUGH GUIDE TO BRAZILIAN PSYCHEDELIA | LP |
| VARIOUS | ROUGH GUIDE TO SPIRITUAL INDIA | LP |
| VARIOUS | SOHO SCENE '66 (VOLUME 2 JAZZ GOES MOD) | LP |
| VARIOUS | STUDIO ONE 007:LISCENCED TO SKA | 5x 7in |
| VARIOUS | STUDIO ONE ROCKERS (GREEN VINYL) | 2LP |
| VARIOUS | TEXAS SOUL '69 | LP |
| VARIOUS | TRACCE MAGNETICHE | 2LP |
| VARIOUS | WICK RECORDS;BATTLE OF THE BANDS 1 | LP |
| VARIOUS | XTERMINATOR – EARTH FEEL IT | 7x 7in |
| VARIOUS | YU FLEXI THING VOL. 6 (FLEXIDISC) | 7in |
| VARIOUS | HITCHHIKER'S.. -RSD- | LP |
| VARIOUS | 7-BRAZIL 45'S -RSD- | 7in |
| VARIOUS | END OF THE NIGHT -RSD- | LP |
| VARIOUS | YOU GOTTA HAVE SOUL -RSD- | LP |
| VARIOUS | BEHIND THE DYKES -CLRD- | LP |
| VARIOUS | STUDIO ONE: FROM.. -RSD- | CD |
| VARIOUS | STUDIO ONE:.. -LP+12″- | LP |
| VARIOUS | HILLBILLIES IN.. -RSD- | LP |
| VARIOUS | TROUBLED TROUBADOURS-RSD- | LP |
| VARIOUS | SWEET RELIEF – A.. -RSD- | LP |
| VARIOUS | 7-KISS KISS BANG.. -RSD- | 7in |
| VARIOUS | 7-BRAZIL FUNK POWER -RSD- | 7in |
| VARIOUS | 7-STUDIO ONE 007 -RSD- | 7in |
| VARIOUS | STUDIO ONE ROCKERS -RSD- | LP |
| VARIOUS | PIN-UP GIRLS.. -COLOURED- | LP |
| VARIOUS | ELECTROSAURUS.. -RSD- | LP |
| VARIOUS | ELECTROSAURUS.. -RSD- | LP |
| VARIOUS | Flow (Vinyl) | LP |
| VARIOUS | The Beat Scene (Vinyl) | 2LP |
| VARIOUS | The Blues Scene (Vinyl) | 2LP |
| VARIOUS | The Girls Scene (Vinyl) | 2LP |
| VARIOUS | The Rock And Roll Scene (Vinyl) | 2LP |
| VARIOUS | Austin Powers in Goldmember OST | 12in |
| VARIOUS | Austin Powers: The Spy Who Shagged Me OST | 12in |
| VARIOUS | Batman & Robin OST | 2x 12in |
| VARIOUS | Clapton, Sanborn, Kamen. Lethal Weapon OST | 12in |
| VARIOUS | Phenomenon OST | 2x 12in |
| VARIOUS | Psyché France vol. 6 | 12in |
| VARIOUS | Dance Craze | LP |
| VARIOUS | This Are Two Tone [Half Speed Master] | LP |
| VARIOUS | The Virgin Suicides (Music From The Motion Picture) | 12in |
| Vasas flora och fauna | Möte med skogsgardisterna (RSD 2020 | LP |
| VASELINES/POOH STICKS | DYING FOR IT C/W DYING FOR IT | 7in |
| VASELINES/POOH STICKS | 7-DYING FOR IT -RSD- | 7in |
| VERLAINES | DUNEDIN SPLEEN | 2LP |
| VERLAINES | DUNEDIN SPLEEN -RSD- | LP |
| Warren Zevon | Warren Zevon's Greatest Hits…According To Judd Apatow | 12in |
| Waters, Roger | The Wall (Clear Vinyl) | 2LP |
| WATKINS, GERAINT | GERAINT WALKER &.. -RSD- | LP |
| WATT, BEN & ROBERT WYATT | SUMMER INTO WINTER | 12in |
| WATT, BEN/ROBERT WYATT | SUMMER INTO WINTER -RSD- | 12in |
| WATT, MIKE & THE SECONDME | 7-IN QUINTESSENCE -RSD- | 7in |
| WATT, MIKE + THE SECONDMEN | IN QUINTESSENCE | 7in |
| WE ARE SCIENTISTS | WITH LOVE AND SQUALOR – LIVE IN WOODSTOC | LP |
| WEDDING PRESENT | SHAUN KEAVENY SESSION NO PANAMA DON'T A | 7in |
| Weeknd, The | My Dear Melancholy | LP |
| Whiskey Myers | Early Morning Shakes (Vinyl) | 2LP |
| Whiskey Myers | Firewater (Vinyl) | 2LP |
| WHITE, TONY JOE | BEGINNING | LP |
| WHO | A QUICK ONE LIVE | LP |
| WHO | A QUICK LIVE ONE -RSD- | LP |
| Who, The | Odds & Sods (Red/Yellow Vinyl) | 2LP |
| Wilcovered | Wilcovered | 2LP |
| Wildhagen, Fay | Leave Me To The Moon | 12in |
| WILEN, BARNEY & ALAIN JEA | MONTREAL DUETS -RSD- | LP |
| Williams, Hank | March Of Dimes | LP |
| WILLSON-PIPER MARTY | NIGHTJAR | LP |
| WILLSON-PIPER, MARTY | NIGHTJAR -RSD- | LP |
| WILSON, JACK -QUARTET- | CALL ME -RSD- | LP |
| WIRE | 10:20 | LP |
| WISHBONE ASH | LIVE DATES II -RSD- | LP |
| Wolfgang Press | Unremembered, Remembered (RSD 2020 | LP |
| YARDBIRDS | ROGER THE ENGINEER – EXPANDED | 2LP |
| YARDBIRDS | ROGER THE ENGINEER -RSD- | LP |
| YOUNG FRESH FELLOWS | TOXIC YOUTH | LP |
| YOUNG FRESH FELLOWS | TOXIC YOUTH -RSD- | LP |
| Zappa, Frank | You Can't Do That On Stage Anymore (Sampler) (Yellow & Red Haze 2LP) | 2LP |
| Zetterlund, Monica | Z – Det bästa med Monica Zetterlund (Vinyl) | 2LP |
| ZOO | PRESENTS.. -RSD- | LP |