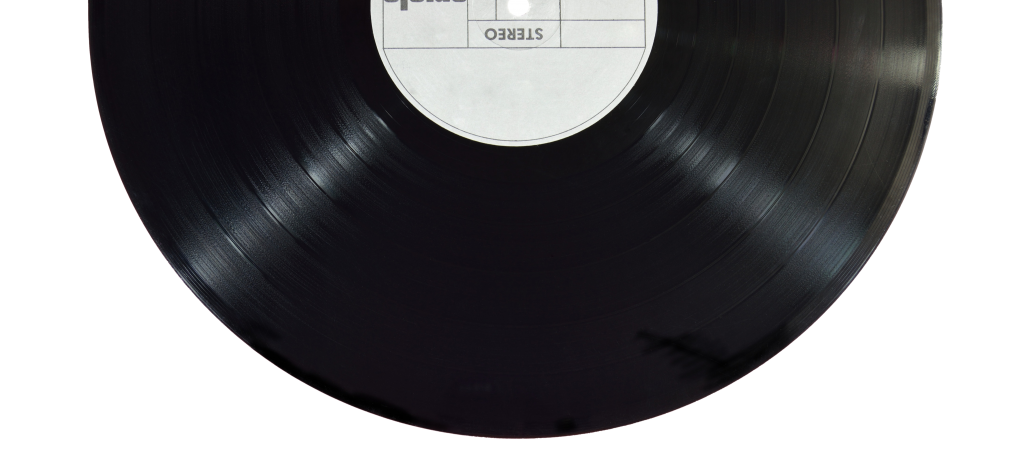 Record Store Day 2019
LØRDAG DEN 13. APRIL
 OVER AND OUT …næsten!!! ;o)
[tminus t="13-04-2019 09:00:00″ style="cloud-city" weeks="uger" days="dage" hours="timer" minutes="min." seconds="sek."/]
Tak til alle der var med til Record Store Day 2019!
Vi har stadig ting tilbage.
Var der noget du ikke fik fat i, så kan du stadig nå det!
Der er desuden 20% på RSD2018 titler.
Video fra dagen – se med her!
Per Vers har efterladt nogle af hans "Uheldige Svin" i butikken med autografer på.
På denne årligt tilbagevendende dag i vinylens og musikkens tegn, vil det bugne med super interessante og sjældne plader i butikken på Fiolstræde. Kom forbi og fejr RSD med os!
Dagens program:
Vi slår dørene op kl. 9.00

Kl. 9: Per Vers kommer forbi! Helt eksklusivt har han lavet en 7 tommer RSD udgivelse, som kun kan fås i Sound. Få en snak og en autograf.

Kl. 12.30: Kenneth Thordal spiller numre fra sin plade "Den Tid Den Sorg"

Kl. 14: DAVID44 kigger forbi med sit debut album. Han er up and coming elektronisk kunstner og turnerer i øjeblikket med Alex Vargas. Den 11/4 spiller han selv koncert i Lille Vega. Få en snak og en autograf.

Kl. 13-17 spiller de to formidable DJ's Steen Rock og Cars10 om kap foran butikken. Det er altid festligt, når de to spiller sammen.

Vi sørger for øl, dark n' stormy's, vand og liggestole og håber på solskin og glade mennesker.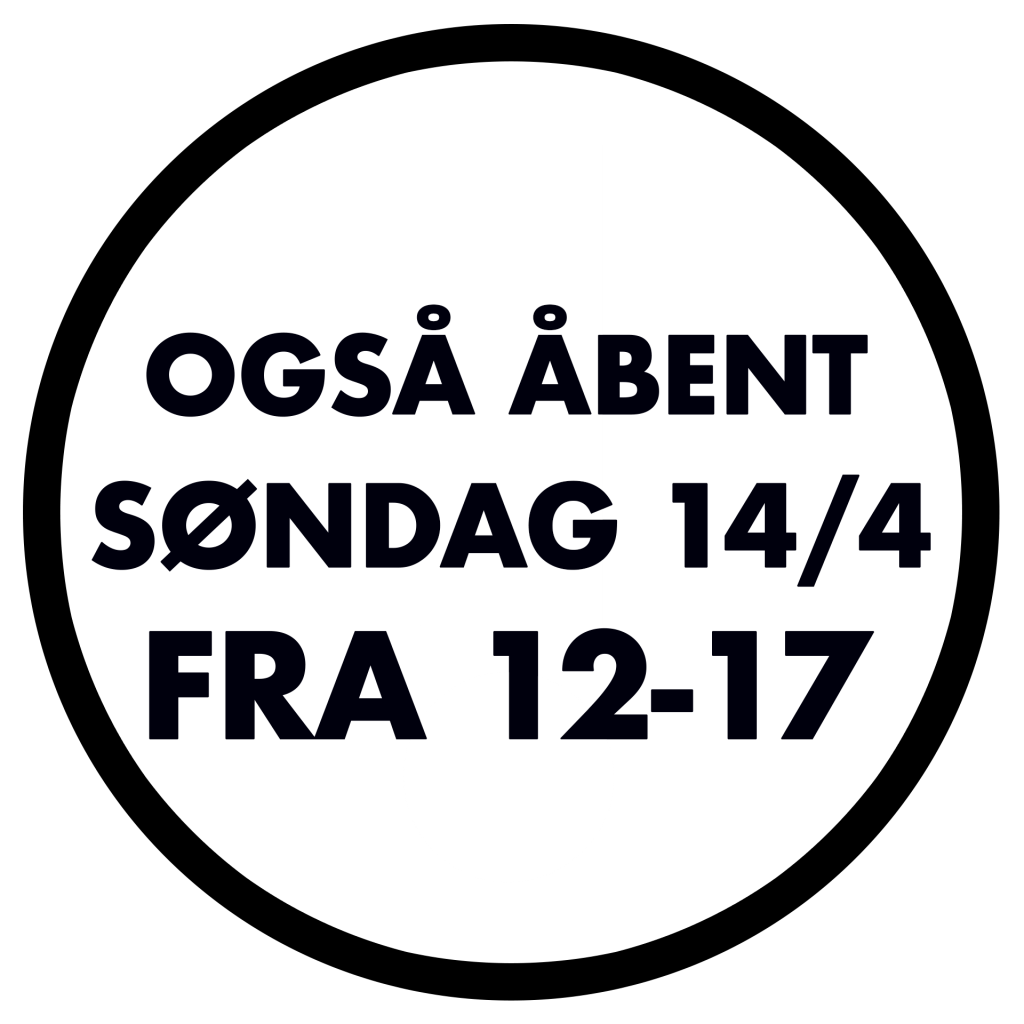 Der er altid godt rift om udgivelserne på Record Store Day, så det ikke til at sige 100% hvad vi får hjem. Vi har naturligvis bestilt rub og stub og regner med at fylde butikken til randen! Tjek listen med alt det vi har bestilt…
| | | |
| --- | --- | --- |
| Artist | Titel | Medie |
| 808 State | Four States of 808 | RSD 4LP |
| AA SESSIONS VOLUME 1 | VARIOUS | LP |
| ACE OF BASE | 7-SIGN -RSD/PD- | 7in |
| ACID MOTHERS TEMPLE | DOES THE COSMIC SHEPHERD DREAM OF ELECTR | 2LP |
| Adam French | The Back Foot And The Rapture (Single) | 7in |
| a-ha | Hunting High And Low / The Early Alternate Mixes | Limited 1 x 140g 12″ Black vinyl album for RSD 2019. |
| Air | Surfing On A Rocket | Limited 1 x 140g 12″ picture vinyl single for RSD 2019. |
| ALARM | LIVE '85 | 2LP |
| Alrunes Rod | Alrune Rod (Vinyl) | LP |
| AMRAM DAVID | MANCHURIAN CANDIDATE | LP |
| Anderson .Paak | Bubblin | |
| ANGEL PAVEMENT | SOCIALISING.. -LP+7″- | LP |
| Angelo Badalamenti, David Lynch | Twin Peaks: Season Two Music And More | Limited 2 x 180g 12″ Green (disc1) & Blue (disc2) vinyl album for RSD 2019. |
| Aretha Franklin | The Atlantic Singles Collection 1967 | Limited 5 x 40g 7″ Black vinyl singles box for RSD 2019. |
| Art Ensemble of Chicago | The Spiritual | |
| Art of Noise | Daft as a Brush! | RSD 4LP |
| Associates | Club Country | RSD LP |
| Bad Religion | My Sanity (RSD 2019) | 7" |
| BADFINGER | SO FINE – WARNER RARITIES (RED VINYL) | 2LP |
| BADU ERYKAH & JAMES POYSER | TEMPTED | 7 |
| BAKER CHET | COLD TRUMPET (10″) | LP |
| BANANARAMA | DRAMA -LTD/COLOURED/RSD- | LP |
| BANANARAMA | VIVA -LTD/COLOURED/RSD- | LP |
| BARDO POND | BIG LAUGHING JYM | LP |
| BARDOT, BRIGITTE | B.B. LA.. -COLOURED- | LP |
| BARK PSYCHOSIS | INDEPENDENCY.. -COLOURED- | LP |
| Barnshakers The | Five Minutes To Live | 10" |
| BARST | CYCLES -DOWNLOAD/RSD- | LP |
| Basement | Be Here Now | Limited 1 x 40g 7″ White & Blue vinyl single for RSD 2019. |
| Bastille, Other People's Heartache | Other People's Heartache (Vinyl) | LP |
| BATMOBILE | 7-1987 DEMOS -COLOURED- | 7in |
| BATTLEFIELD V (PICTUREDISC) | SOUNDTRACK | LP |
| Beth Hart | Front And Center (Live From New York) | RSD 2LP |
| BEVIS FROND | NORTH CIRCULAR | 3LP |
| BEVIS FROND | VAVONA BURR | 2LP |
| Bingo Hand Job (R.E.M) | Live At The Borderline 1991 (Vinyl) | 2LP |
| BLAHA | CALMING ROOM -RSD- | LP |
| BLASTERS | DARK NIGHT IN.. -RSD- | LP |
| Blossoms | Cool Like You (Vinyl) | LP |
| BOLAN, MARC & T. REX | BUMP N GRIND -RSD- | LP |
| BOOKER T & THE MG'S | GREEN ONIONS -RSD/10″- | 10in |
| BOOMBOX BOXSET | VARIOUS | 5X7 |
| BORLAND, ADRIAN | LOVEFIELD -RSD- | LP |
| BORLAND, ADRIAN | LOVEFIELD -RSD- | CD |
| BOWIE, DAVID/MARLENE DIET | 7-REVOLUTIONARY SONG/JUST | 7in |
| Boy George & Culture Club | Runaway Train (feat. Gladys Knight) | |
| Breakbot | Another You EP (Vinyl) | LP |
| BREL JACQUES | AMSTERDAM | 7 |
| BRISCOE, DESMOND & THE BB | STONE TAPE -RSD- | LP |
| Broken Social Scene | Let's Try The After (Vol 1+2) (White Vinyl) | LP |
| BROTHER THEODORE | BROTHER THEODORE -RSD- | LP |
| BROWN, JAMES -BAND- | SHO IS FUNKY DOWN.. -RSD- | LP |
| BUCKLEY, JEFF | IN TRANSITION -RSD- | LP |
| Buffalo Tom | Buffalo Tom (30th Anniversary Limited Edition) | RSD LP |
| BULLET FOR MY VALENTINE | GRAVITY/ RADIO.. -10″- | 10in |
| Burnin Red Ivanhoe | M 144 (Vinyl) | 2LP |
| BUZZCOCKS | ENCORE DU PAIN (GREEN/PINK SPLATTER ) | 12 |
| CAGE, JOHN | 7-JOHN CAGE MEETS.. -RSD- | 7in |
| CAPTAIN BEEFHEART | TROUT MASK REPLICA | 2LP |
| CARLOS, WENDY/RACHEL ELKI | 7-KUBRICK -RSD/COLOURED- | 7in |
| Cecil Taylor | The Great Paris Concert | RSD 2LP |
| Chad Smith & Josh Klinghoffer | Jeepster / Monolith | |
| CHAPMAN, MICHAEL | ANOTHER STORY -RSD- | LP |
| CHAPTERHOUSE | WHIRLPOOL – THE ORIGINAL RECORDINGS | LP |
| CHARGED G.B.H. | GIVE ME FIRE – LIVE (RED VINYL) | LP |
| Charlatans The | Everything Changed (RSD 2019 Clear | 15×7" |
| Charlie Parker | Charlie Parker With Strings: The Alternate Takes | LP |
| CHAS & DAVE | 7-MARGATE -RSD/PD- | 7in |
| Chase & Status | No More Idols (Vinyl) | 2LP |
| CHEAP TRICK | EPIC ARCHIVE VOL.3 (1984-92) (RED VINYL) | 2LP |
| Chic | Le Freak | Limited 1 x 140g 12″ Black vinyl single for RSD 2019. |
| CHURCHILL'S/JERICHO JONES | COMPLETE.. -RSD- | LP |
| CLARK ALICE | ALICE CLARK | LP |
| CLOUD ONE | SPACED OUT: THE VERY BEST OF CLOUD ONE | 2LP |
| Complesso Strumentale Italiano, Giulio Confalconieri | Dali in Venice (Vinyl) | LP |
| Craig Mack and The Notorious B.I.G. | B.I.G. Mack (Original Sampler) | Limited 1 x 140g 12″ Black vinyl album, 1MC, for RSD 2019. |
| Crosby, Stills, Nash & Young | 4 Way Street (Expanded Edition) | Limited 3 x 180g 12″ Black vinyl album for RSD 2019. |
| CRYPTOPSY | BEST OF US.. -COLOURED- | LP |
| Culture | The Nighthawk Recordings | RSD LP |
| CURSE OF LONO | 4AM AND COUNTING (ORANGE VINYL) | LP |
| CZARFACE | DOUBLE DOSE OF.. -RSD- | 12in |
| David Bowie | PinUps | Limited 1 x 140g 12″ picture vinyl album for RSD 2019. |
| David Bowie | The World Of David Bowie (Stereo) (Vinyl) | LP |
| DAVID J | V FOR VENDETTA -RSD- | LP |
| DAWN BROTHERS & FRIENDS | NEXT OF KIN -10″/RSD- | 10in |
| De Staat | Bonus Bubbles (Split Coloured Vinyl) | 12in |
| Def Leppard | The Story So far (Vinyl) | 2LP |
| DELINES | COLFAX (ORANGE) | LP |
| Dennis Quaid & The Sharks | Out Of The Box | RSD LP |
| Desmond Dekker & The Aces | Pretty Africa [RSD 2019] | RSD LP |
| DESTROY ALL MONSTERS | BORED | 7 |
| DESTROY ALL MONSTERS | NOV.22 | 7 |
| DESTROY ALL MONSTERS | WHAT DO I GET | 7 |
| DEVOS, PIETER-PAUL | CITATION NEEDED -LTD- | 12in |
| Dexys Midnight Runners | At The BBC (Vinyl) | 2LP |
| DEXYS MIDNIGHT RUNNERS | AT THE BBC -RSD- | LP |
| DILLINGER | CB 200 -RSD- | LP |
| Dio | The Last In Line (Live) [Shaped Picture Disc] | |
| DOBSON, ANTON | 7-BED INTRUDER &.. -RSD- | 7in |
| DOCTOR WHO | DESTINY OF THE.. -RSD- | LP |
| DOCTOR WHO | GALAXY 4 -RSD/COLOURED- | LP |
| DOE MAAR | 7-DE BOM -COLOURED- | 7in |
| DOHERTY PETER & THE PUTA MADRES | WHO'S BEEN HAVING YOU OVER / PARADISE IS | 7 |
| DONAGGIO, PINO | CORRUZIONE AL.. -RSD- | LP |
| DOUGALL ROSE ELINOR | I SHOULD CARE (10″) | 12 |
| DR DOG | LIVE 2 | LP |
| DR JOHN | RECORDED LIVE IN TOKYO, JAPAN | 2LP |
| DR.DRE | NUTHIN' BUT A G.. -RSD- | 12in |
| DREAD, MIKEY | ROOTS AND CULTURE -CLRD- | 10in |
| DREAM SYNDICATE | DAYS OF WINE & ROSES (+7″) | 2LP |
| Duran Duran | As The Lights Go Down | Limited 2 x 180g 12″ Pink (disc1) & Blue (disc2) vinyl album, side 4 etched, for RSD 2019. |
| DYLAN, BOB | BLOOD ON THE TRACKS -RSD- | LP |
| EARLE STEVE | EL COYOTE | 7 |
| ED O.G & DA BULLDOGS | LIFE OF A KID IN.. -RSD- | LP |
| EDITORS | BLANCK MASS SESSIONS – COL.VINYL | LP |
| Elton John | Live From Moscow (Clear Vinyl) | 2LP |
| Elvis Costello, The Imposters | Purse (Single) | 12in |
| EMERSON | IF YOU NEED ME,.. -RSD- | LP |
| Emerson, Lake & Palmer | Live At Pocono International Raceway, Long Pond, PA, U.S.A., 9th July 1972 | RSD 2LP |
| Emmylou Harris | Studio Albums: 1980-1983 | Limited 5 x 140g 12″ Black vinyl album box with bonus 1 x 42g 7″ Black vinyl single for RSD 2019. |
| Eric Clapton | One More Car, One More Rider | Limited 3 x 140g 12″ clear vinyl album for RSD 2019. |
| Europe | Walk The Earth Limited Edition 7″ Single | |
| EVANS BILL | EVANS IN ENGLAND;LIVE AT RONNIE SCOTT'S | 2LP |
| FAITH, PALOMA | ZEITGEIST -EP/RSD- | LP |
| FALL | ASTORIA 1998 -RSD- | LP |
| FALL | FRANKFURT 1993 -RSD- | LP |
| FALL | IMPERIAL WAX.. -LTD- | LP |
| FALL | KINGS LYNN 1996 -RSD- | LP |
| FALL | NEW ORLEANS 1981 -RSD- | LP |
| FALL | NIJMEGEN 1999 -RSD- | LP |
| FALL | UNUTTERABLE -.. -RSD- | LP |
| FALLEN ANGELS | FALLEN ANGELS -COLOURED- | LP |
| Fanfarlo | Reservoir | Limited 2 x 180g 12″ Black & White mix vinyl album for RSD 2019. |
| FARR GARY | LIVE ON TV EP | 7 |
| Fatboy Slim | Right Here, Right Now Remixes | RSD LP |
| Fatlip | The Loneliest Punk | RSD LP Yellow & Black Swirl |
| Fleetwood Mac | Fleetwood Mac (Alternative) | Limited 1 x 180g 12″ Black vinyl album for RSD 2019. |
| FLORIDA GEORGIA LINE | CAN'T SAY I AIN'T.. -RSD- | LP |
| FOSTER JOSEPHINE | HAZEL EYES I WILL LEAD YOU | LP |
| FOX MILLION DUO | BITING THROUGH | LP |
| Frank Black | Frank Black (RSD 2019 Orange vinyl) | LP |
| Frank Black | Teenager of the Year (RSD 2019 Whit | 2xLP |
| Frank Zappa | The Guitar World According To Frank Zappa (Clear Vinyl) | LP |
| FREHLEY, ACE | SPACEMAN -RSD- | LP |
| FUTURE SOUND OF LONDON | YAGE 2019 | LP |
| GAINSBOURG, SERGE | AVANT GAINSBARRE-COLOURED | LP |
| Gaz Coombes | Live In Paris (Vinyl) | 7in |
| GELB HOWE | DREADED BROWN RECLUSE | LP |
| Generation X | Your Generation (Winstanley Mix) | |
| GILLAN | MR. UNIVERSE -RSD- | LP |
| GIRLSCHOOL | DEMOLITION GIRLS – LIVE (SPLATTER VINYL) | LP |
| Glass Animals | ZABA Stripped (Vinyl) | LP |
| GLOVER, ROGER & FRIENDS | BUTTERFLY BALL.. -RSD- | LP |
| GOB IRON | WATERLOO | 7 |
| GOBLIN | 7-YELL -RSD/COLOURED- | 7in |
| GOLDEN EARRING | MOONTAN -COLOURED- | LP |
| GOODIE MOB | STILL STANDING -RSD- | LP |
| Gorillaz | The Fall | Limited 1 x 140g 12″ Green vinyl album for RSD 2019. |
| Grandmaster Flash & The Furious Five | The Message (Expanded) | RSD 2LP |
| Grateful Dead | The Warfield, San Francisco, CA 10/9/80 | Limited 2CD digipak for RSD 2019. |
| Grateful Dead | The Warfield, San Francisco, CA 10/9/80 | Limited 2 x 180g 12″ Black vinyl album for RSD 2019. |
| Green Day | Woodstock 1994 | Limited 1 x 140g 12″ Black vinyl album for RSD 2019. |
| GREEN RIVER | LIVE AT THE.. -RSD- | LP |
| GREG BELSON'S DIVINE DISCO 2 : OBSCURE GOSPEL DISCO (1979-1987) | VARIOUS | 2LP |
| Greta Van Fleet | From The Fires (Vinyl) | LP |
| GRIOT GALAXY | KINS (SPLATTER VINYL) | LP |
| GRODECK WHIPPERJENNY | GRODECK WHIPPERJENNY-RSD- | LP |
| GROUNDHOGS | THANK CHRIST FOR THE BOMB (MAJOR EDITION | 2LP |
| GROUNDHOGS | THANK CHRIST FOR THE BOMB (PRIVATE PRESS | LP |
| GRUPPO SPORTIVO | VINYLLY!.. -COLOURED- | LP |
| Halestorm | Buzz / Chemicals | Limited 1 x 40g 7″ Green vinyl single for RSD 2019. |
| HALF JAPANESE | CHARMED LIFE | 2LP |
| HALLAM FAY | PROPELLER | LP |
| HAMMERFALL | ONE CRIMSON NIGHT -COLOUR | LP |
| HANCOCK, HERBIE | DEDICATION -RSD- | LP |
| Hank Williams | The Complete Health & Happiness Shows | RSD 3LP |
| HASKINS, FUZZY | A WHOLE NOTHER THANG-RSD- | LP |
| HASLINGER PAUL | HALT AND CATCH FIRE (OST) VOL 2 | LP |
| HAUNTED | ROAD KILL -COLOURED- | LP |
| HAWKINS SCREAMIN' JAY & FUZZTONES | LIVE | 12 |
| Hawkwind | The 1999 Party – Live At The Chicago Auditorium 21st March, 1974 | Limited 2 x 180g 12″ Black vinyl album for RSD 2019. |
| HEAVEN 17 | BIGGER THAN AMERICA -RSD- | LP |
| HEAVY DRAPES | CRASHING LIKE STARS (YELLOW VINYL) | LP |
| HECK | WHO? THE HECK!!! -RSD- | LP |
| HEPTONES | SWING LOW -LP+12″/RSD- | LP |
| HERSH KRISTIN | CROOKED | LP |
| HIATT JOHN & LILLY | YOU MUST GO | 7 |
| HIGH ON FIRE | BAD SALAD -EP/RSD- | LP |
| HILLBILLY MOON EXPLOSION | ALL GROWN UP -COLOURED- | LP |
| HIT PARADE | JOEY'S GIRL | 7 |
| HONEY DRIPPERS/BROTHERHOOD | 7-IMPEACH THE.. -RSD- | 7in |
| HOOVERPHONIC | PRESIDENT OF.. -COLOURED- | LP |
| HOUSE THAT CR2 RECORDS BUILT | VARIOUS | 2LP |
| HOYEM, SIVERT | WHERE IS MY MOON? -CLRD- | 10in |
| HUMAN SWITCHBOARD | FLY-IN RP AND 24 PAGE ZINE | 7 |
| HUMBLE PIE | OFFICIAL BOOTLEG.. -RSD- | LP |
| Huncho Jack, Travis Scott, Quavo | Huncho Jack, Jack Huncho (Blue/Yellow Vinyl) | LP |
| I Don't Know How But They Found Me | 1981 Extended Play (Vinyl) | LP |
| IDLES | MEAT EP / META EP -RSD- | LP |
| Iggy Pop | The Villagers (Coloured Vinyl) | 7in |
| II DEAD BOYS | II DEAD BOYS -DOWNLOAD- | LP |
| J.J. Cale | Stay Around EP (Single) | 7in |
| JACOBITES | ROBESPIERRE'S.. -RSD- | LP |
| James Cotton | Late Night Blues (Live at The New Penelope Café) | RSD LP |
| Japan | Quiet Life / Life in Tokyo | |
| JAWS OF LOVE | MICHAEL & ME | 7 |
| JAZZ BUTCHER | A SCANDAL IN BOHEMIA | LP |
| JAZZ BUTCHER | DISTRESSED GENTLEFOLK | LP |
| JAZZ BUTCHER | SEX AND TRAVEL | LP |
| Jeff Tweedy | WARMER (RSD Exclusive 2019) | RSD LP |
| Jeffersen Starship | Gold | Limited 1 x 140g 12″ Gold vinyl album, 1 x 40g 7″ Gold dinked vinyl single for RSD 2019. |
| Jessie Ware | Adore You (Single) | 12in |
| Jethro Tull | North Sea Oil | Limited 1 x 100g 10″ Black vinyl 6 track EP for RSD 2019. |
| Joan Shelley | Rivers and Vessels (RSD 2019) | 12" |
| Joe Strummer | Forbidden City/Cool Impossible (RSD | 12" |
| JOEL, BILLY | LIVE AT CARNEGIE.. -RSD- | LP |
| John Lennon | Imagine (The Raw Studio Mixes) (Vinyl) | LP |
| Johnny Adams | Heart & Soul | |
| Johnson | Det Passer… (Vinyl) | 2LP |
| JOHNSON, ROBERT | KIND HEARTED.. -RSD- | 12in |
| JOHNSTON DANIEL | HI HOW ARE YOU/YIP JUMP MUSIC | 3LP |
| JOPLIN, JANIS | WOODSTOCK SUNDAY.. -RSD- | LP |
| JUICE PEOPLE UNLIMITED | DISCO GODFATHER -RSD- | LP |
| Julien Baker | Red Door / Conversation Piece (RSD | 7" |
| KANE, A.R. | NEW CLEAR CHILD -RSD- | LP |
| Keane | Disconnected / Sovereign Light Café (Single) | 7in |
| KNOX DANIEL | DIE HARD/DIE HARDER | 7 |
| KOOKS | LIVE AT THE MOTH CLUB | LP |
| K'S CHOICE | RUNNING.. -COLOURED- | LP |
| KUTI FELA & ROY AYERS | MUSIC OF MANY COLOURS | LP |
| LEAGUE OF GENTLEMEN | LIVE AGAIN -RSD/COLOURED- | LP |
| LEMONHEADS | CAN'T FORGET / WILD CHILD | 7 |
| Leonard Bernstein | Ravel: Concerto in G, La valse, Bolero [RSD 2019] | |
| LILLINGTONS | DEATH BY TELEVISION -RSD- | LP |
| Link Wray | Vernon's Diamond b/w My Brother, My Son | RSD 7″ |
| LITTLE WALTER | BEST OF LITTLE.. -RSD- | LP |
| Lone Justice | Live At The Palomino (Vinyl) | RSD LP |
| Lou Reed | Ecstasy | Limited 2 x 180g 12″ Black vinyl album for RSD 2019. |
| Louis Armstrong | Disney Songs the Satchmo Way (Vinyl) | LP |
| LUNZ | LUNZ3 | LP |
| M | POP MUZIK -COLOURED- | 10in |
| Madness | One Step Beyond (Picture Disc) | 12″ Maxi |
| Madonna | La Isla Bonita – Super Mix | Limited 1 x 140g 12″ Green vinyl 6 track EP for RSD 2019. |
| Madonna | True Blue (Super Club Mix) | Limited 1 x 140g 12″ Blue vinyl 6 track EP for RSD 2019. |
| MADONNATRON | BELLA CIAO | 7 |
| MAGNETICS | A HISTORICAL.. -RSD- | LP |
| MANNINO, FRANCO & SERGIO | IDENTIKIT -RSD/COLOURED- | LP |
| Mastodon | Stairway to Nick John | Limited 1 x 100g 10″ Black vinyl single for RSD 2019. |
| MAZZEI SIOBHAN | CONSUMED BY CHAOS (OCEAN SPRAY) | 12 |
| MCKAY FREDDIE/EARL SIXTEEN | ANOTHER WEEKEND/LIVE TOGETHER (COL.VINYL | 12 |
| MCKEE, FRANCES | SUNNY MOON -RSD- | LP |
| MCKENNA, DECLAN | DECLAN MCKENNA.. -RSD- | 12in |
| MCTELL, BLIND WILLIE | STATESBORO BLUES..-RSD- | 12in |
| MENDES SERGIO | DANCE MODERNO | LP |
| Menzingers The | No Penance/Cemetery's Garden (RSD 2 | 7" |
| METAVARI | ABSURDA -RSD- | LP |
| Michael Glacchino | Star Trek (Original Motion Picture Soundtrack) (Vinyl) | LP |
| MIGHTY BOOSH | COMPLETE RADIO.. -RSD- | LP |
| MIGHTY DIAMONDS | THUGS IN THE STREET | 2LP |
| MIGHTY INSTRUMENTALS R&B STYLE 1964 | VARIOUS | LP |
| MINUS 5 | STROKE MANOR -RSD- | LP |
| MINUS 5 | STROKE MANOR -RSD- | CD |
| Mo-dettes | Mo-dettes (Vinyl) | LP |
| MOFFAT AIDAN & RM HUBBERT | WHAT THE NIGHT BESTOWS US | LP |
| MONTGOMERY WES | BACK ON INDIANA AVENUE;CARROLL DECAMP RE | 2LP |
| Monty Python | Monty Python's Life Of Brian (Picture Vinyl) | LP |
| MOON EXPRESS | PROPHETIC SPIRIT -RSD- | LP |
| Moondog | The Stockhom 1981 Recordings (RSD 2 | 10" |
| MOONSPELL | LUSITANIAN.. -COLOURED- | LP |
| MOORE, RUDY RAY | RETURN OF.. -RSD- | LP |
| MORCHEEBA | BLAZED AWAY -RSD/REMIX- | 12in |
| MORRICONE, ENNIO | LA STAGIONE DEI.. -RSD- | LP |
| Morrissey | Lover-To-Be | |
| Moses Sumney | Black In Deep Red (RSD 2019 Side A: | 12" |
| MOSLEY, CHUCK | 7-JOE HAZE.. -RSD- | 7in |
| Motörhead | Overkill / Bomber | |
| Motörhead | Rockaway Beach | |
| MUSIC FOR DREAMS;SUMMER SESSIONS | VARIOUS | LP |
| My Chemical Romance | The Black Parade Is Dead! | Limited 2 x 140g 12″ Black vinyl album for RSD 2019. |
| NEW BARBARIANS | BURIED ALIVE – LIVE IN MARYLAND | 3LP |
| NEW ORLEANS SOUL 68 | VARIOUS | LP |
| NEW YORK SOUL 1968 | VARIOUS | LP |
| Nicklas Sahl | Planets (Vinyl RSD) | Limited 1 x Black Vinyl for RSD 2019 |
| NJE WITH ADRIAN SHERWOOD | AFLOAT IN DUB | LP |
| Noel Gallagher's High Flying Birds | Wait And Return (RSD 2019) | 12" |
| NONA | 7-GIVIN' IT ALL -RSD- | 7in |
| Ocampo, Ocampo + Watt | Better Than a Dirt Nap | |
| OL' DIRTY BASTARD | INTOXICATED -COLOURED- | LP |
| Ólafur Arnalds | Record Store Day (Vinyl) | LP |
| ORTOLANI, RIZ | AFRICA ADDIO -RSD- | LP |
| OSBOURNE JOHNNY | NIGHTFALL (RED VINYL) | LP |
| OST | AUGUST AT AKIKO'S -RSD- | LP |
| OST | BREAKING BAD 2LP -CLRD- | LP |
| OST | CABLE GUY -RSD- | LP |
| OST | Coneheads OST | Limited 1 x 140g 12″ Yellow vinyl album for RSD 2019. |
| OST | FACULTY -RSD/ANNIVERS- | LP |
| OST | GET CARTER -COLOURED- | LP |
| OST | HIDDEN FIGURES -RSD- | LP |
| OST | HOT ROD -RSD- | LP |
| OST | House Of Wax OST | Limited 2 x 140g 12″ clear vinyl album for RSD 2019. |
| OST | Howard Stern Private Parts: The Album OST | Limited 2 x 140g 12″ Blue vinyl album for RSD 2019. |
| OST | Lost In Translation OST | Limited 1 x 140g 12″ Violet vinyl album for RSD 2019. |
| OST | MAD MAX 2 – ROAD.. -RSD- | LP |
| OST | Malcolm X OST | Limited 1 x 140g 12″ Red vinyl album for RSD 2019. |
| OST | Mickey Mouse Disco (Vinyl) | LP |
| OST | MULTIPLICATION ROCK -RSD- | LP |
| OST | New Jack City OST | Limited 1 x 140g 12″ Silver vinyl album for RSD 2019. |
| OST | Office Space OST | LP |
| OST | SOPRANOS -RSD/ANNIVERS- | LP |
| OST | South Park: Bigger, Longer & Uncut. Music From And Inspired By The Motion Picture | Limited 2 x 140g 12″ Red, Orange & Blue, Green vinyl album book for RSD 2019. 2 versions. |
| OST | SPELLBOUND -COLOURED/HQ- | LP |
| OST | Spider-Man: Into the Spider-Verse | 2LP |
| OST | The Crow OST | Limited 2 x 140g 12″ White (disc1) & Black (disc2) vinyl album. Side 4 etched. For RSD 2019. |
| OST | TRANSFORMERS.. -COLOURED- | LP |
| OST | Transformers: Dark of the Moon OST | Limited 1 x 140g 12″ Brown vinyl album for RSD 2019. |
| OST | Transformers: Revenge Of The Fallen – The Album OST | Limited 2 x 140g 12″ Green vinyl album for RSD 2019. |
| OST | Transformers: The Album OST | Limited 1 x 140g 12″ Purple vinyl album for RSD 2019. |
| OST | TURKS FRUIT -COLOURED/HQ- | LP |
| OST | Woodstock: Music From The Original Soundtrack And More, Vol. 1 | Limited 3 x 180g 12″ Black vinyl album for RSD 2019. |
| OTWAY, JOHN | JOHN OTWAY & WILD.. -RSD- | LP |
| OUR GIRL | LIVE AT ST PANCRAS OLD CHURCH | 12 |
| Parcels | Tieduprightnow / Tape EP (Vinyl) | 7in |
| PARKER GRAHAM | SQUEEZING OUT SPARKE – 40TH ANNIVERSARY | LP |
| PARKER ROBERT & WYNDER K. FROGG | EP | 7 |
| PARLIAMENTS | BABY I OWE YOU.. -RSD- | 12in |
| PAUL & RITCHIE & THE CRYIN' SHAMES | LIVE ON RADIO & TELEVISION 66 EP | 7 |
| PEMBERTON DANIEL | BLACK MIRROR: USS CALLISTER (ORIGINAL SO | LP |
| PERRY, LEE SCRATCH | 7-BIG BEN ROCK.. -RSD- | 7in |
| PERRY, LEE -SCRATCH- | ROOTZ REGGAE DUB -SPEC- | LP |
| Peter Gabriel | At The Movies (Picture Vinyl) | LP |
| PHILLIPS, STU | KNIGHT RIDER -LTD/RSD- | LP |
| Pink Floyd | A Saucerful of Secrets | Limited 1 x 180g 12″ Black vinyl album for RSD 2019. |
| PLASTIC PENNY | TWO SIDES OF A PENNY | LP |
| POOH STICKS | GREAT WHITE WONDER -RSD- | LP |
| POPGUNS | LOVE JUNKY -RSD- | LP |
| POSITIVE TIMES INFINITY (AN EMOTIONAL RESPONSE COMPILATION) | VARIOUS | LP |
| POWER OF ZEUS | GOSPEL ACCORDING.. -RSD- | LP |
| PREFAB SPROUT | STEVE MCQUEEN.. -RSD- | LP |
| PRESLEY ELVIS | COMPLETE 50S MOVIE MASTERS AND SESSION R | 2LP |
| PRESLEY ELVIS | MADE IN GERMANY – COMPLETE PRIVATE RECOR | 2LP |
| PRESLEY, ELVIS | LIVE AT THE.. -RSD- | LP |
| Prince | His Majesty's Pop Life / The Purple Mix Club | Limited 2 x 140g 12″ Black vinyl single for RSD 2019. |
| PRINCE | VERSACE EXPERIENCE -RSD- | MC |
| PRINCE MOHAMMAD | AFRICAN ROOTS -RSD- | LP |
| PROCOL HARUM / THE MOVE | 7-MORNING DEW AT.. -RSD- | 7in |
| PROLAPSE | BACKSATURDAY -RSD- | LP |
| Propaganda | The Eight Testaments of Propaganda | RSD 4LP |
| PURDIE, BERNARD -PRETTY- | SOUL IS…PRETTY.. -RSD- | LP |
| Queen | Bohemian Rhapsody / I'm In Love With My Car (Colored Single) | 7in |
| QUESTION MARK & MYSTERIAN | 7-LUV TRACKS -RSD- | 7in |
| QUIET VILLAGE | SILENT MOVIE -RSD- | LP |
| RACCOMANDATA RICEVUTA RIT | IN ROCK -RSD- | LP |
| RAHBANI ZIAD | ABU ALI | 12 |
| Ramones | Live At The Palladium, New York, NY (12/31/79) | Limited 2 x 180g 12″ Black vinyl album for RSD 2019. |
| REDDING, OTIS | OTIS REDDING WITH.. -RSD- | LP |
| RESIDENTS | B.S. -LTD/RSD- | LP |
| RHODRI DAVIES, DAVID SYLVIAN & MARK WASTELL | THERE IS NO LOVE | LP |
| RICHTER, MAX | LA PRIMA LINEA -RSD- | LP |
| RIMES LEANN | LIVE FROM GRUENE HALL | LP |
| Robyn | Body Talk | |
| ROBYN | BODY TALK -RSD- | LP |
| ROCK, PETE | RETURN OF THE SP1200-RSD- | LP |
| Ronnie Lane And Slim Chance | At The BBC (Vinyl) | 2LP |
| RONSON, MARK/MILEY CYRUS | NOTHING BREAKS.. -RSD- | 12in |
| ROOTS FROM THE YARD | VARIOUS | 7X7 |
| ROOTS RADICS | 12 INCHES OF DUB (COL.VINYL) | LP |
| ROTTING CHRIST | THANATIPHORO ANTHOLOGIO (CLEAR) | 3LP |
| ROUBAIX, FRANCOIS DE | 7-LES LEVRES ROUGES -CLRD | 7in |
| ROWWEN HEZE | LEIDINGWATER /.. -RSD- | 12in |
| Roxy Music | Roxy Music Debut Album Remixed (Vinyl) | 2LP |
| Rush | Hemispheres (Picture Vinyl) | 1LP |
| RZA | Birth of a Prince | RSD 2LP |
| Sam Fender | Play God (Single) | 7in |
| SAMAEL | ERA ONE/LESSONS IN MAGIC #1 (WHITE) | 2LP |
| SANTIGOLD | I DON'T WANT (GOLD VINYL) | LP |
| Savage Rose The | Sangen For Livet (Reissue) | LP |
| SAXON | 7-THUNDERBOLT -.. -LTD- | 7in |
| Saxon | Thunderbolt (The Singles) | |
| Sebastian | Stjerne Til Støv (Reissue) | LP |
| SEVEN MARY THREE | AMERICAN STANDARD -RSD- | LP |
| SHAKESPEARS SISTER | SONGS FROM THE RED ROOM | 2LP |
| Sheena Easton | Sugar Walls (Limited Edition 12″ Picture Disc) | |
| SHEPHERD, KENNY WAYNE | LEDBETTER HEIGHTS -RSD- | LP |
| SHOCKING BLUE | SINGLE COLLECTION PART 2 | LP |
| Sigur Rós | 22° Lunar Halo | RSD LP |
| Sigur Rós | Variations On Darkness | RSD LP |
| SILK CITY | SILK CITY -RSD/EP- | 12in |
| SILVER APPLES | OSCILLATION | LP |
| SIMPLE MINDS | GRAFFITI SOUL /.. -RSD- | LP |
| Six By Seven | The Things We Make (RSD 2019 Blue v | LP |
| SKATALITES | GREETINGS.. -COLOURED- | LP |
| SLEEPER | LIVE EP (COL.VINYL) | 12 |
| SLY & THE FAMILY STONE | WOODSTOCK SUNDAY.. -RSD- | LP |
| SMITH & MIGHTY | THREE STRIPE COLLECTION 85-90 | 2LP |
| SOCCER MOMMY | FOR YOUNG HEARTS | LP |
| SOCIAL DISTORTION | POSHBOY'S LITTLE MONSTERS | 12 |
| SOCIAL DISTORTION | POSHBOY'S LITTLE MONSTERS (RED VINYL) | 12 |
| SOHO SCENE '59 (JAZZ GOES MOD) | VARIOUS | LP |
| SOL SEPPY | BELLS OF 1 2 | LP |
| SPACEMEN 3 | LIVE IN EUROPE 1989 | 2LP |
| SPENCE, ALEXANDER -SKIP- | ANDOARAGAIN -RSD- | LP |
| STAAT | BONUS BUBBLES -RSD/LTD- | 12in |
| STALAWA | STALAWA IN EAST.. -RSD- | LP |
| STANSHALL, VIVIAN | 7-SUSPICION-RSD/COLOURED- | 7in |
| Stereophonics | Live From Dakota (Vinyl) | 2LP |
| STRAY CATS | CAT FIGHT (OVER A.. -PD- | LP |
| STRUTS | YOUNG & DANGEROUS -LTD- | LP |
| STUDIO ONE SHOWCASE BOXSET | VARIOUS | 5X7 |
| Sublime | Nugs: The Best Of The Box (Vinyl) | LP |
| SUEDE | HEAD MUSIC -RSD- | LP |
| Suicide | Dream Baby Dream | |
| Supergrass | Pumping On Your Stereo / Mary | |
| SYLVERS | SYLVERS -RSD- | LP |
| TANGERINE DREAM | POLAND -RSD/COLOURED/LTD- | LP |
| TANKIAN, SERJ | HARAKIRI -COLOURED- | LP |
| TEENAGE FANCLUB | KING | LP |
| Ten Years After | The Cap Ferrat Sessions | |
| TEXAS SOUL '68 | VARIOUS | LP |
| The Charlatans | Us And Us Only (Vinyl) | LP |
| The Courteeners | Falcon (Vinyl) | LP |
| The Doors | London Fog | Limited 1 x 100g 10″ Black vinyl album for RSD 2019. |
| The Fall | Medicine for the Masses 'The Rough Trade 7″ Singles' | |
| The Police | Message In A Bottle (Single) | 7in |
| The Prodigy | Fight Fire with Fire / Champions of London | |
| The Rolling Stones | She's A Rainbow (Single) | 7in |
| The Rolling Stones | Through The Past, Darkly (Big Hits Vol. 2) (Vinyl) | LP |
| The Rolling Stones | Big Hits (High Tide & Green Grass) (Vinyl) | LP |
| The Specials | 10 Commandments / You're Wondering Now (Single) | 7in |
| The Streets | The Streets Remixes & B-sides | Limited 2 x 180g 12″ Black vinyl album for RSD 2019. |
| The Who | Odds & Sods (Vinyl) | 2LP |
| Thin Lizzy | Black Rose: A Rock Legend (Vinyl) | 2LP |
| THIS IS SKA | VARIOUS | LP |
| THIS IS THE KIT | KRULLE BOL (BLUE VINYL) | LP |
| Thrice | Deeper Wells EP (RSD 2019) | 12" |
| Thunder | Please Remain Seated – The Others | RSD LP |
| THUNDERS, JOHNNY | QUE SERA.. -COLOURED- | LP |
| TICKLE | RARE & UNRELEASED.. -RSD- | 12in |
| Tiny Tim | Live! At The Royal Albert Hall | Limited 2 x 180g 12″ Red vinyl album for RSD 2019. |
| TMNT | TURTLES IN TIME | 7 |
| Todd Rundgren | The Complete U.S. Bearsville & Warner Bros. Singles | Limited 4 x 140g 12″ Blue, Pink, Yellow & Orange (I of each colour) vinyl box for RSD 2019. |
| TOO SLOW TO DISCO NEO – EN FRANCE | VARIOUS | 2LP |
| TOSCA | NO HASSLE -RSD/COLOURED- | LP |
| TOXIK | 7-KINETIC.. -RSD- | 7in |
| TOYAH | IN THE COURT OF.. -RSD- | LP |
| TROGGS & MEMEBERS OF R.E.M. | ATHENS ANDOVER | LP |
| TUNSTALL KT | EXTRA WAX | 7 |
| TVAM | NO SILVER BIRD | 7 |
| U.K. SUBS | ANOTHER KIND OF.. -RSD- | 12in |
| U2 | The Europa EP (Single) | LP |
| Uli Jon Roth | Scorpions Revisited | RSD 4LP |
| VAN DIK HOUT | VAN DIK HOUT -COLOURED- | LP |
| Van Morrison | Astral Weeks (Bonus Tracks) | Limited 1 x 100g 10″ Black vinyl 4 track mini album for RSD 2019. |
| VAN ZANDT TOWNES | BEST OF TOWNES | 2LP |
| Various Artists | Boy Meets Girl: Classic Stax Duets (Vinyl) | 2LP |
| Various Artists | BRAZIL CLASSICS 1,2,3.-RS | LP |
| Various Artists | COLD WAR COUNTDOWN -RSD- | LP |
| Various Artists | DISCO NOT DISCO -RSD- | LP |
| Various Artists | MAX'S.. -COLOURED- | LP |
| Various Artists | POSITIVE TIMES.. -RSD- | LP |
| Various Artists | Psyché France Vol. 5 | Limited 1 x 140g 12″ Black vinyl album for RSD 2019. |
| Various Artists | Simply Sherman: Disney Hits from The Sherman Brothers (Vinyl) | LP |
| Various Artists | Soul Slabs Vol. 2 (RSD 2019 Red Vin | 3xLP |
| Various Artists | Stax Does The Beatles (Vinyl) | 2LP |
| Various Artists | STEVE LAMACQ:.. -RSD- | LP |
| Various Artists | Sun Records Curated by Record Store Day, Volume 6 | RSD LP |
| Various Artists | The Freakbeat Scene (Vinyl) | 2LP |
| Various Artists | The Mod Scene (Vinyl) | 2LP |
| Various Artists | The Northern Soul Scene (Vinyl) | 2LP |
| Various Artists | The Psychedelic Scene (Vinyl) | 2LP |
| Various Artists | The R&B Scene (Vinyl) | 2LP |
| Various Artists | Where The Action Is! Los Angeles Nuggets Highlights | Limited 2 x 140g 12″ Black vinyl album for RSD 2019. |
| Venom | Manitou | |
| VENOM | STORM THE GATES -RSD- | LP |
| WANSEL DEXTER | LIFE ON MARS | 12 |
| WASHINGTON, ALBERT | SAD AND LONELY -RSD- | LP |
| WAYNE, JEFF | PIANOS, STRINGS.. -RSD- | LP |
| WEDDING PRESENT | DAVNI CHASY | 7 |
| Weezer | Dusty Gems: The B-Sides | LP |
| Weezer | Teal | Limited 1 x 140g 12″ Teal vinyl album for RSD 2019. |
| WHITE TONY JOE | LFAT | LP |
| WILDHEART, GINGER | I WANNA BE YOURS /.. -PD- | 12in |
| William Hooker | Mindfulness | RSD 2LP |
| WILLIAMSON, SONNY BOY | DON'T SEND ME NO.. -RSD- | LP |
| WILSON, DENNIS/TAYLOR HAW | 7-HOLY MAN -RSD- | 7in |
| Winter | Infinite Summer | RSD LP |
| WIPERS | 7-ALIEN BOY -EP- | 7in |
| WIT & WISDOM OF DONALD TRUMP | VARIOUS | LP |
| Woody Guthrie | I Don't Like The Way This World's A-Treatin' Me | RSD LP |
| X-Ray Spex | I Am a Cliché | RSD 2LP |
| Yazoo | Reconnected Live | RSD 2LP |
| Yes | Yes | Limited 1 x 180g 12″ Orange vinyl album for RSD 2019. |
| YOU FELXI THING 5:EAST & WEST STORY | VARIOUS | 7 |
| YOUNG-WUK, CHO | THIRST -RSD- | LP |
| Machacha | NikMedNakkenMusik | |
| U$0 | Mr. Mista | 2LP [RSD19 – Hvid Vinyl – 300 eks] |
| Jyder Mæ Attityder | Både Til Gården Og Til Gaden | 2LP [RSD19 – Gatefold inkl. bonusnummer – 200 eks] |
| Pinocchio Teorien | Pinocchio Teorien | LP [RSD19 – 200 håndnummererede eks] |